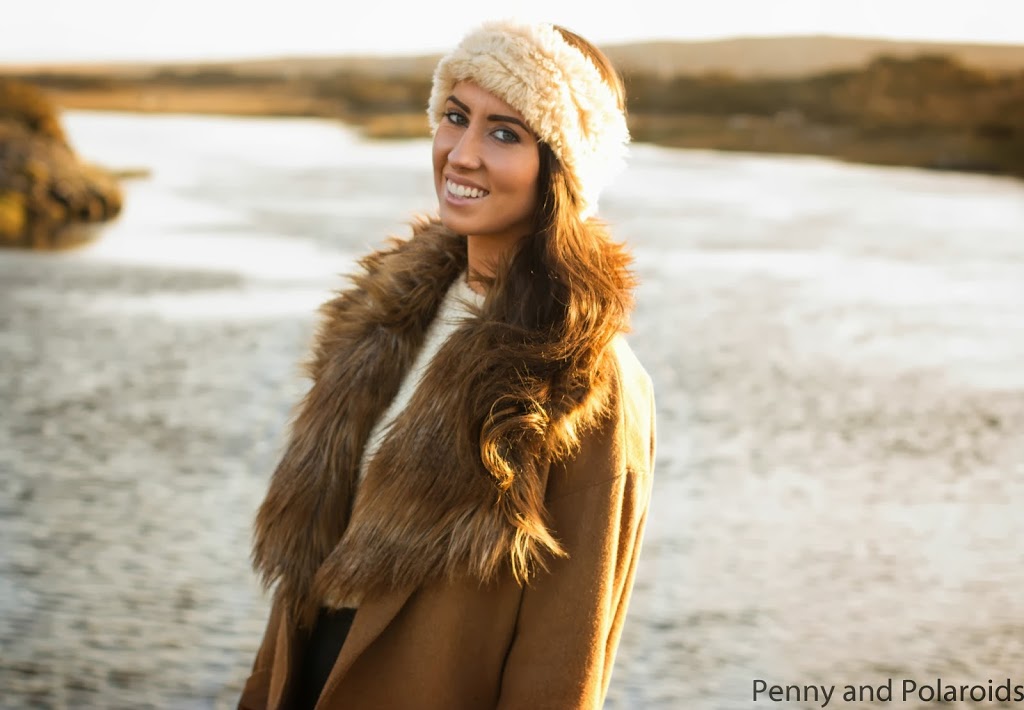 Crombie Coat, Topshop (Similar here) // Leather Skirt, Asos (here) // Sweater, Topshop
 (Similar here) // Faux Fur Lapel (here) // Faux Fur Headband, River Island
 (Similar Here) // Watch, Michael Kors (here) // Bag, Michael Kors (here)
I hope you all had a wonderful Christmas! I had a really lovely Christmas filled with family fun, nights with my friends, a whole lot of food and being spoiled with amazing gifts! This is the outfit I wore on Christmas Eve. I love Christmas Eve, we always have a big family dinner and afterwards we get into our PJs and open one present each before watching a movie or playing games.
You may have seen from my Facebook and Instagram that I was a very lucky girl and received this gorgeous Michael Kors bag from Stiofán for Christmas. I absolutely adore it, it's honestly the nicest bag I ever seen, I love it so much and can't believe its mine! I was so happy to unwrap it!! Stiofán and I exchanged gifts the night before Christmas Eve so I got to wear it straight away!
I wore my favourite leather mini skirt from Asos (it's still available online and I'd strongly recommend it) and a cosy Topshop knit for a simple monochrome look. I wrapped up with my crombie coat, a faux fur lapel and fur headband. The cut-out boots are from Penneys (the Irish Primark) and I love them. I have worn them so much for work and they're so comfortable.
Until next time,
nuala
..X