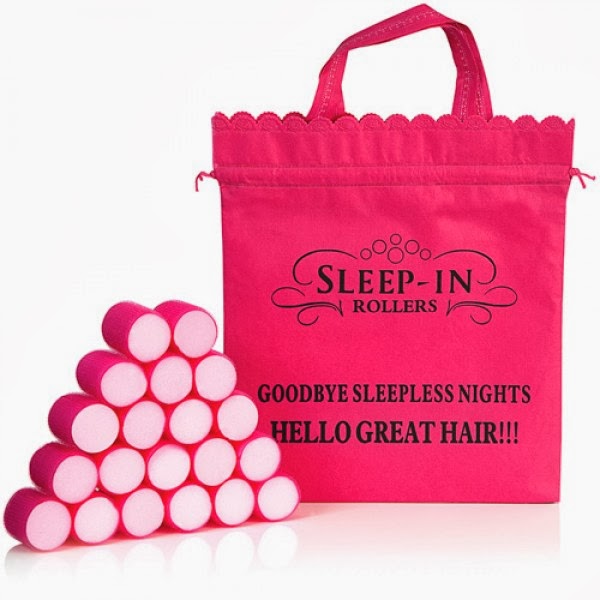 Million Dollar Secrets is Galway's latest and most innovative luxury beauty salon with the most exclusive treatments and products. I am very excited to announce that Penny and Polaroids has collaborated with Million Dollar Secrets to bring you a very exiting giveaway of the coveted Sleep-In Rollers. Sleep-In Rollers have become so popular and I am so excited to try them out. I will have a full review for you all very soon (I want to really test them out first) but for now we're giving one lucky winner the chance to WIN a set and try them out for free, just in time for Christmas!
I have naturally wavy hair but it's quite erratic (it goes curly in the rain and if it's just been washed it's more frizzy than wavy!) I am also very low maintenance with my hair, I prefer an undone/bed-head look so I love the idea of rollers. Rollers are designed to give volume and body at the roots and waves at the ends of your hair rather than a tight curl which is exactly what I want. What I love about the idea of sleep in rollers is that there is absolutely no damage being done to your hair as there would be with curling tongs or heated rollers. They made from Velcro and have a really soft sponge inside them so they are literally like a pillow! They also come with a cute pouch of hair grips to secure the hair in place and a DVD to show you how to use them (there is also tones of YouTube videos). You simply roll your dry or slightly damp hair up in them right up to the roots and slide the hair grip in enclosing the roller (not the sponge) and your hair.
Sleep-In Rollers are the ideal Christmas gift and are only €25 (usually €35!) in Million Dollar Secrets. You can also be in with a chance of winning a pack just in time for Christmas by entering below..