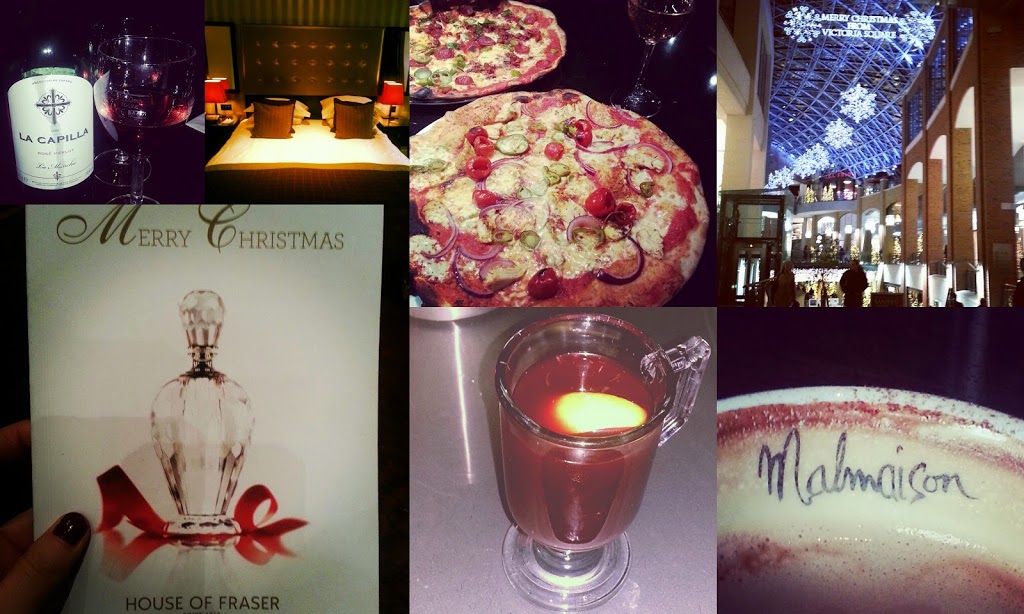 Rosé Wine // Malmaison Belfast // Pizza // Victoria Square // House of Fraser // Mulled Wine // Mocha
Last Wednesday Stiofán and I took a little Chirstmas trip to Belfast. I love city breaks and I love visiting different cities at Christmas time. I've been to New York at Christmas time before and it's beyond amazing, I also love Glasgow at Christmas time and my hometown of Galway is so nice for evening walks during Cristmas. I love wrapping up warm and walking around the city looking at the lights and having hot choclate.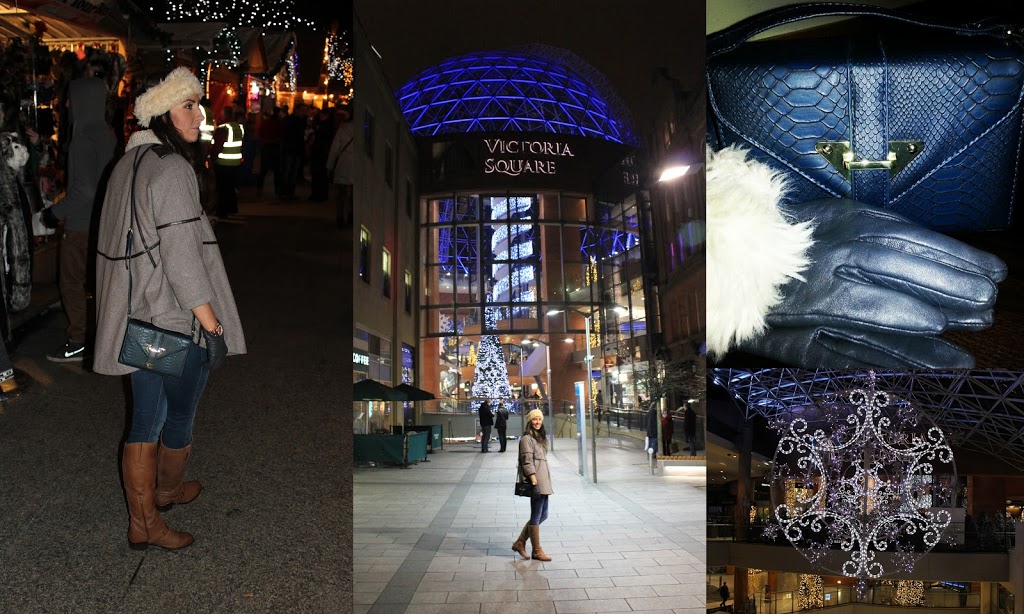 Outfit for the Chrismas Market // Winter Accessories // Victoria Square Lights
Shopping in Belfast is great and everything is so central. We were very lucky to be staying in the Malmaison hotel which is just around the corner from the main shopping centre, Victoria Square. There is a 'dome' viewing area on top of the tower-like centre where you can look out over Belfast. It looked lovely at night with all the Christmas lights reflecting off the glass.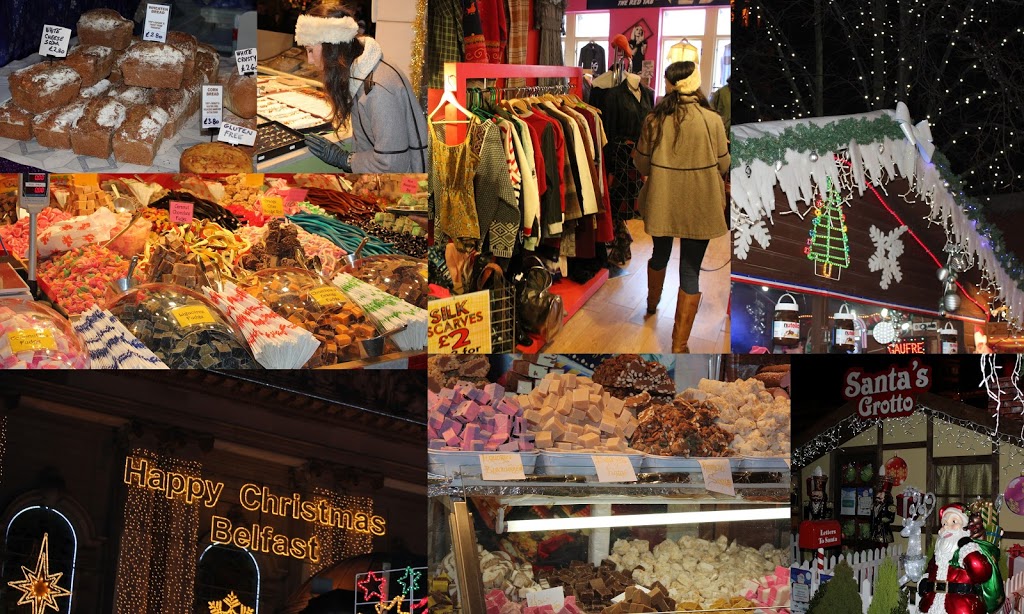 Christmas Market at Belfast City Hall // Vintage Store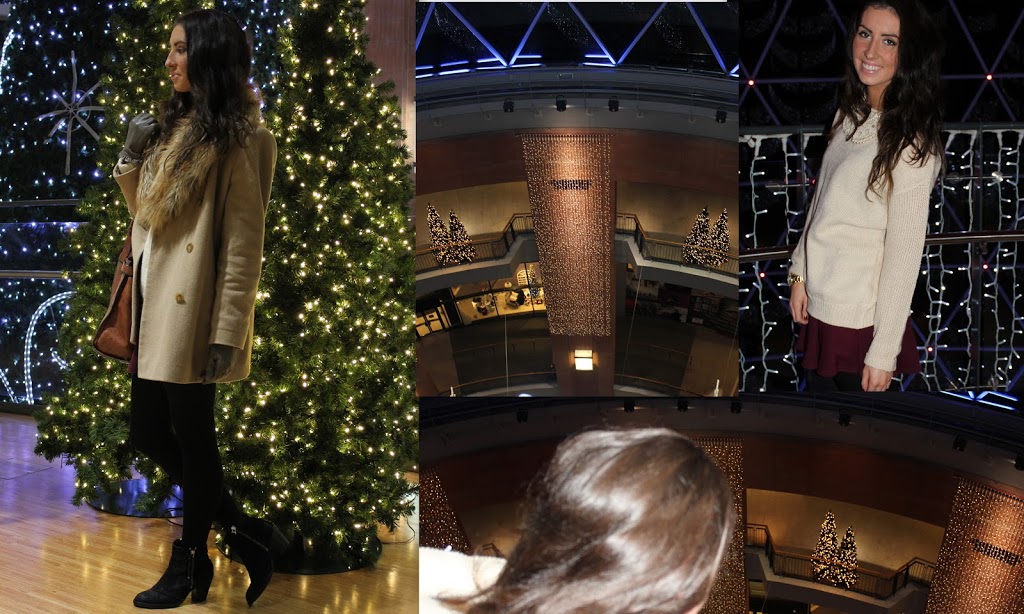 Outfit for Dinner // The dome in Victoria Square
We had a great few days of shopping, lovely dinners, cosy walks and hot drinks. I did quite a bit of shopping including some Christmas gifts. It was great to visit some of the flagship stores especially as I'm used to Galway where the shops are so much smaller and have much more limited collections. I'll post the outfits I wore in further detail in seperate posts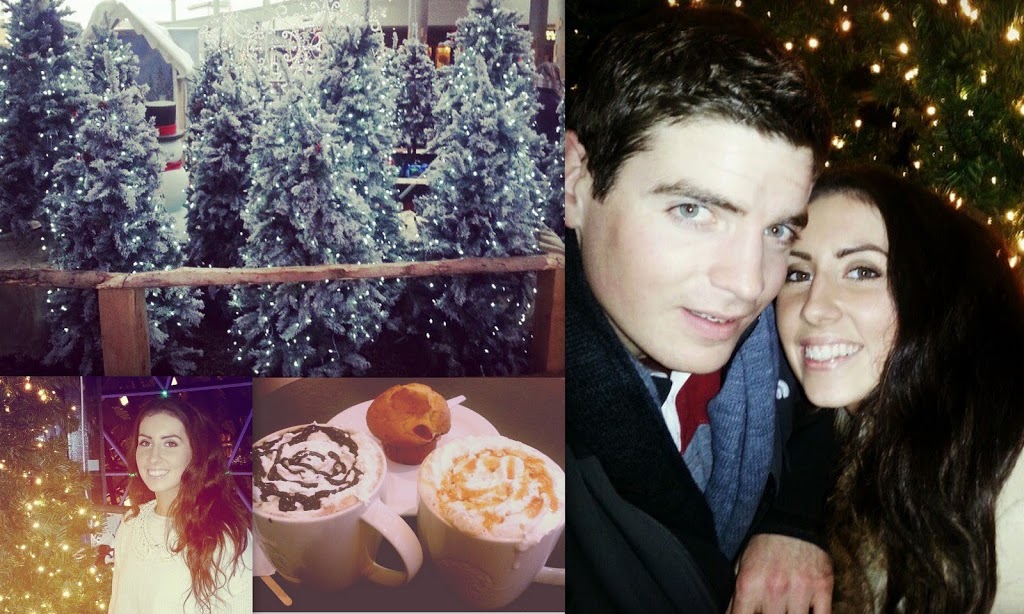 Santa's Grotto // Stiofán & I // Starbucks // Christmas Tree
I would definately recommend Belfast for a Christmas trip. I hope everyone is enjoying the festive season so far, and that it's filled with stylish Winter Accessories, mulled wine and hot chocolate.
nuala
..X