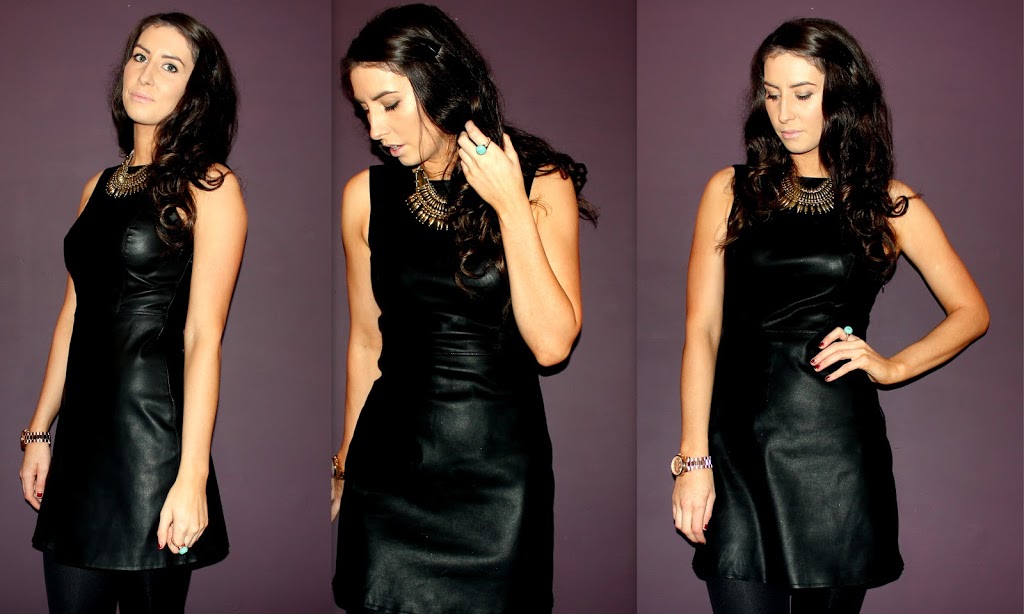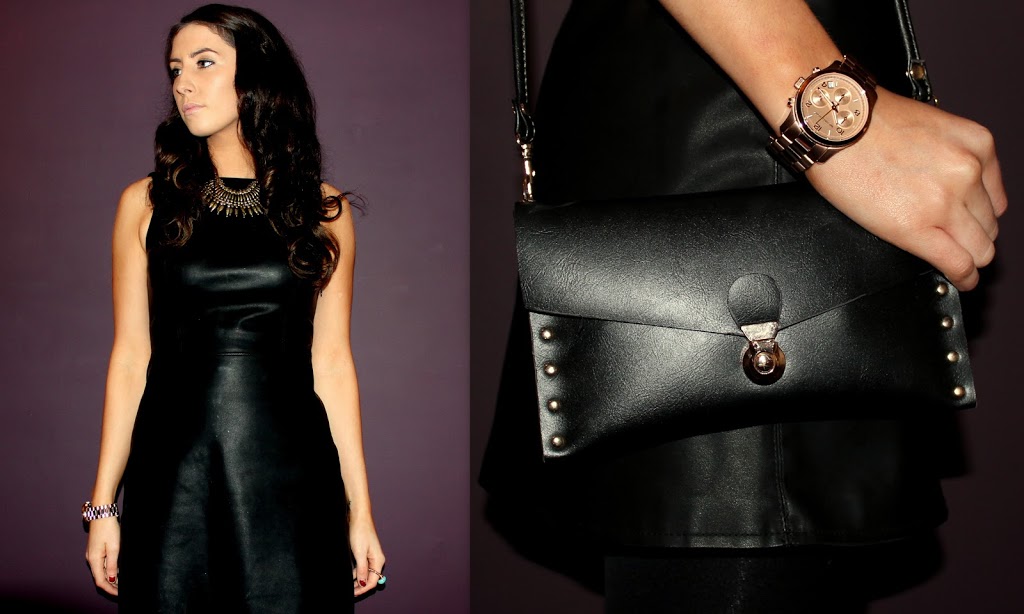 Leather Dress, Zara // Statement Necklace, Topshop // Watch, Michael Kors // Ring, K Kajoux // Bag, Urban Outfitters
I love my new 'Little Leather Dress' as I'm calling it. I purchased this dress from Zara while I was in Belfast a few weeks ago. Every girl loves an LBD (Little Black Dress), it is a wardrobe essential and a fail safe Saturday night choice. Today the colour black is a style basic, however this was not always the case. In the 1920′s black was a symbol of mourning and was never otherwise worn by women. Coco Chanel imposed black. Chanel was pioneering in that where extravagence of full clothing and crosets were preeminent, she created simple lines in melancholic black. The LBD imbued elagance and quickly became a timesless classic for all women. In 1926 American Vogue accredited Coco Chanel's Black dress as a "Ford", recognising it's potential for everlasting success.
Like most girls I have many black dresses and I love black dresses in winter, especially around Christmas time. I think this simple leather dress is a great LBD with a little difference. Black is also the perfect canvas for a statement necklace so I added this Topshop necklace (see previous post on it
here)
. The dress is quite short so I made sure to wear heavy black opagues and teamed the outfit with simple black suede heels.
"Dress shabbily and they remember the dress; dress impeccably and they remember the woman"