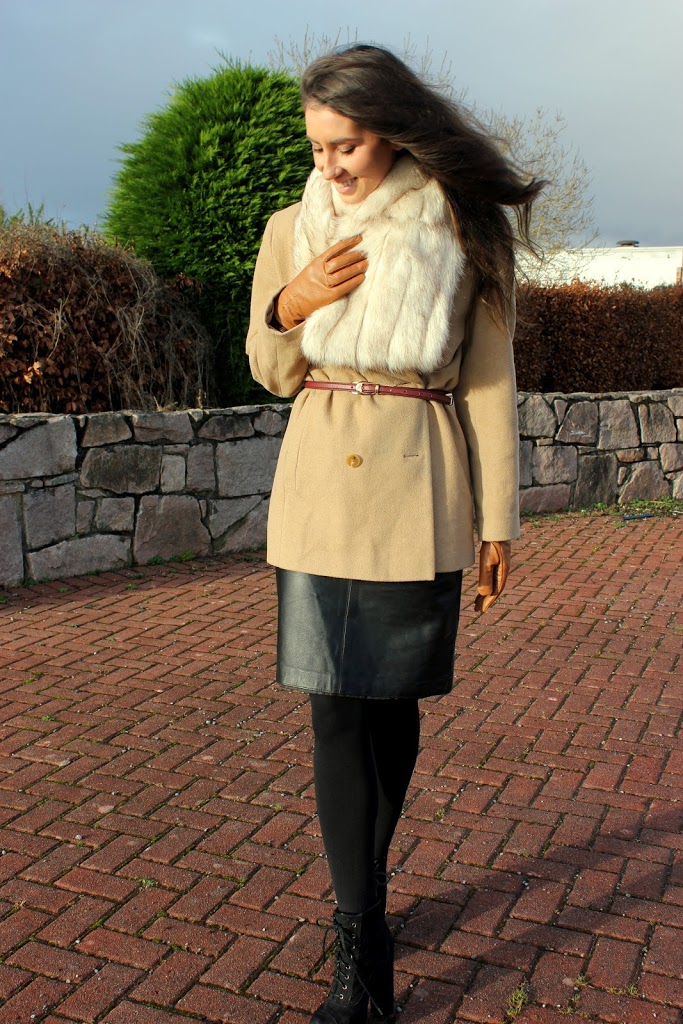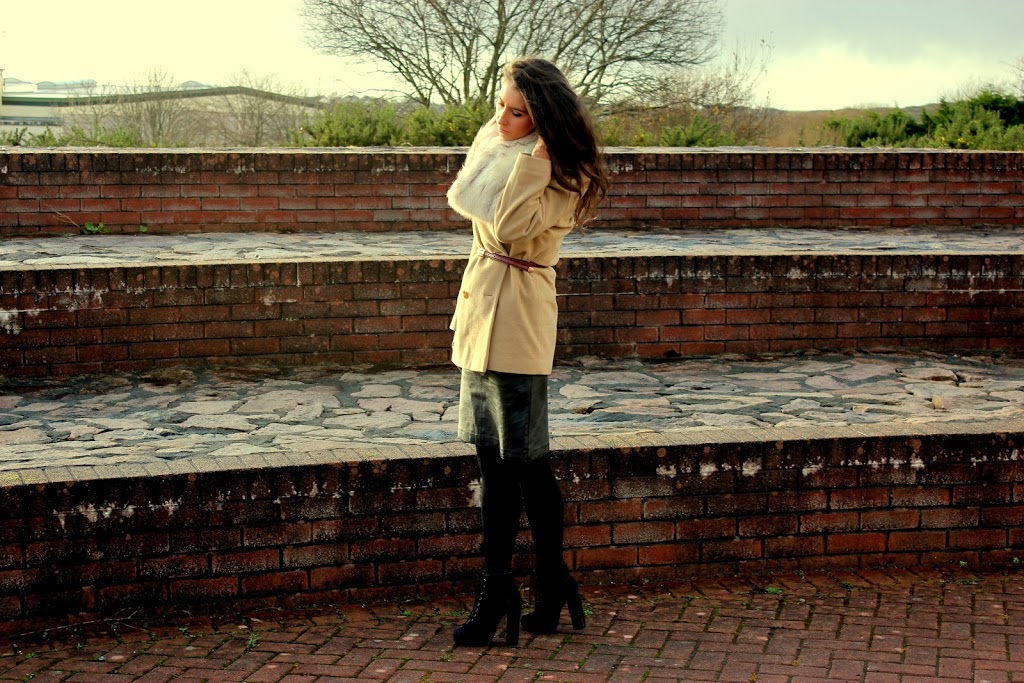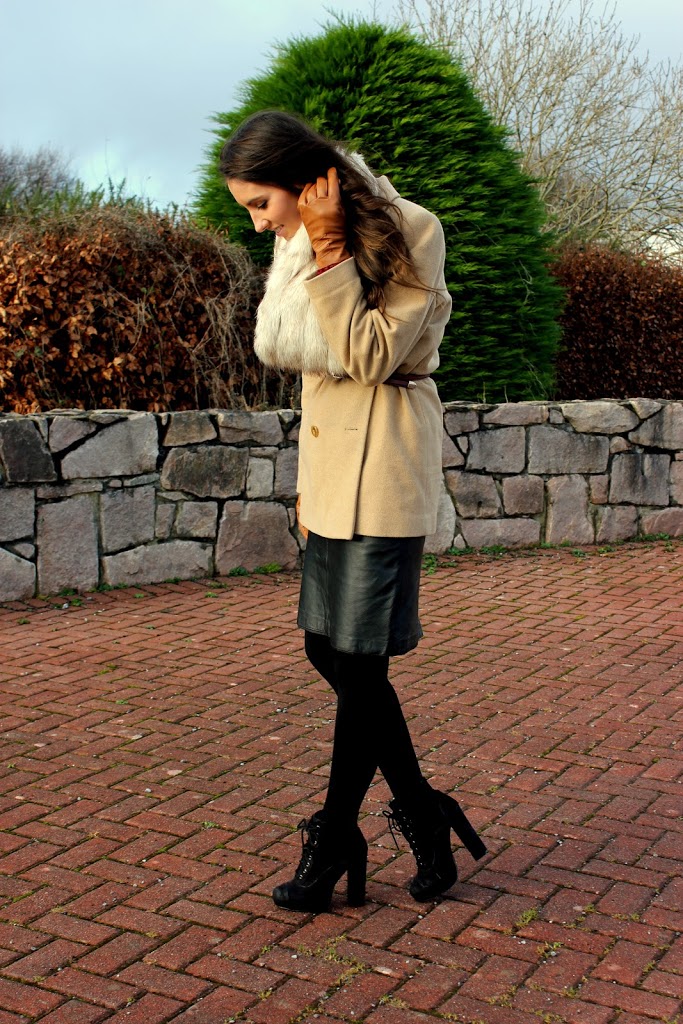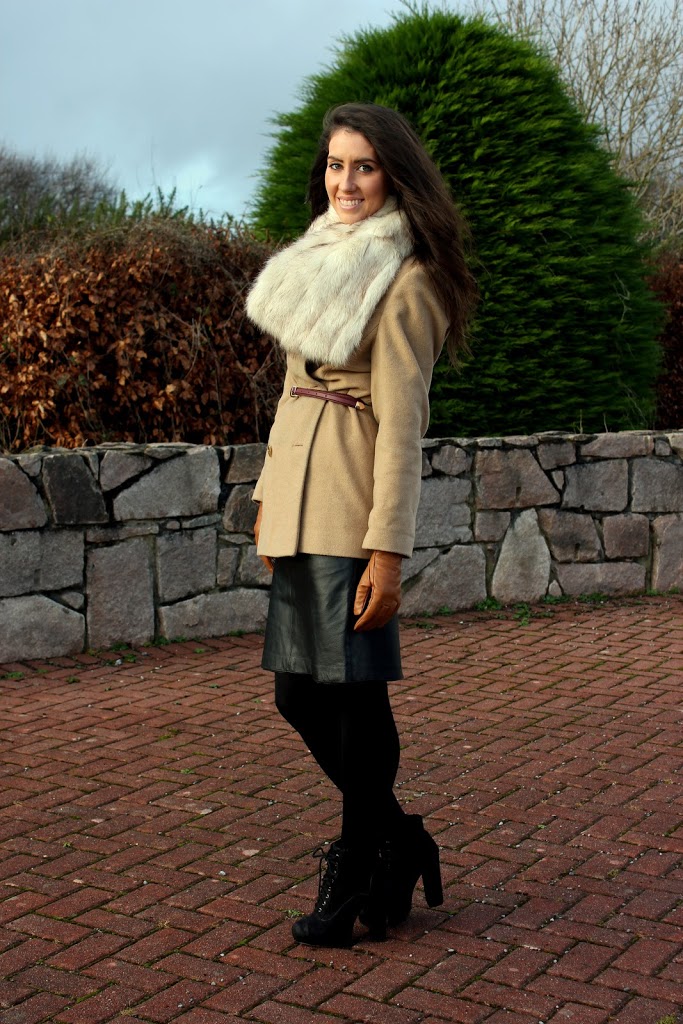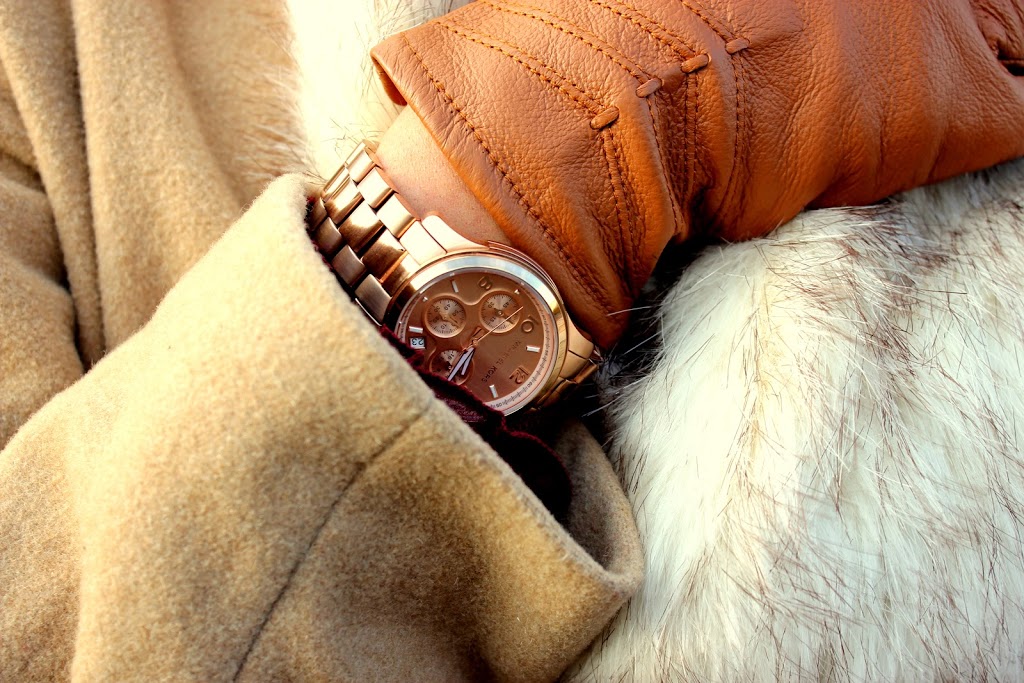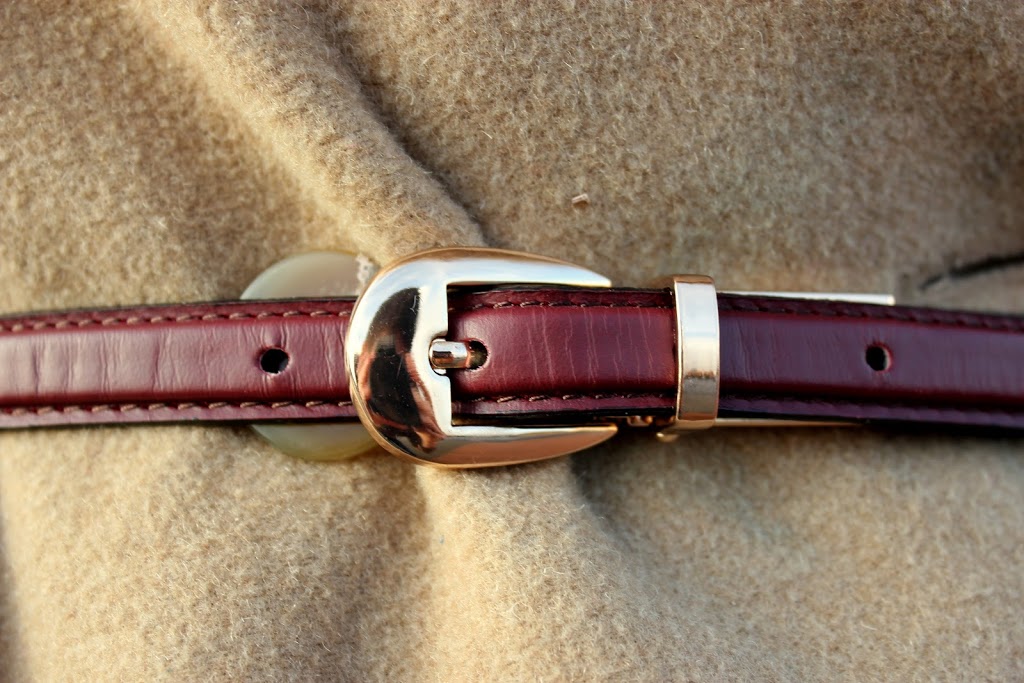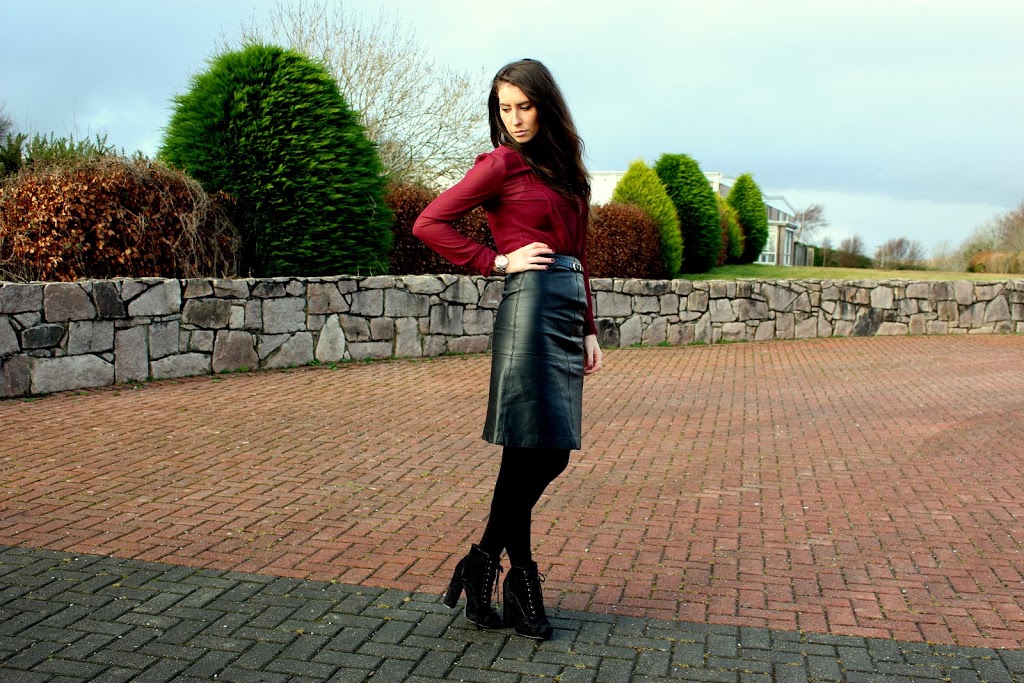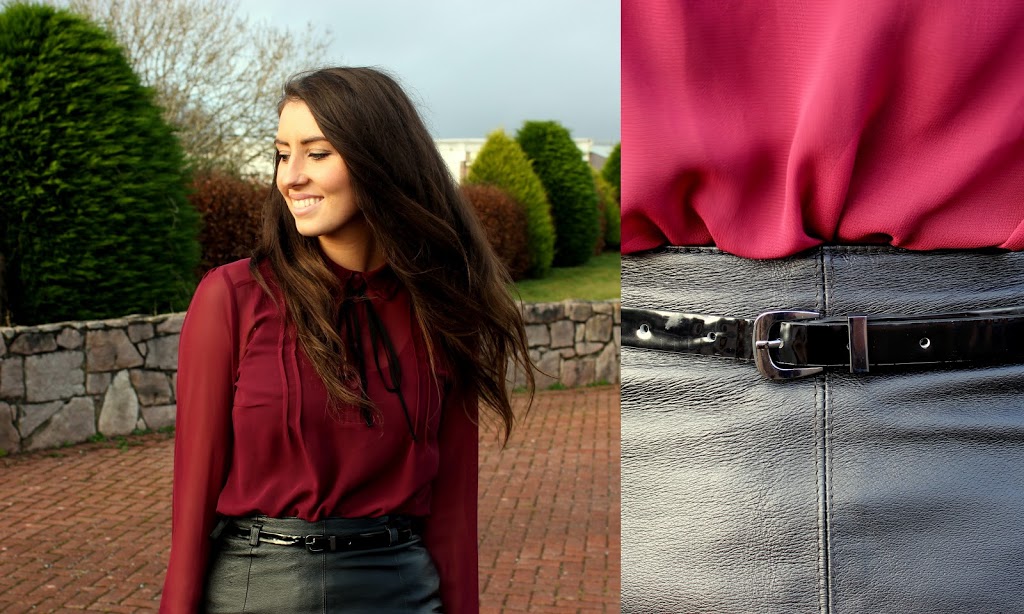 Leather Pencil Skirt, Shutterbug Vintage // Camel Coat, Vintage // Burgundy Belt, Warehouse // Fur Snood, River Island // Blouse, Boots, Tights & Gloves, Primark // Black Belt, Mango // Watch, Michael Kors // Ring, Aldo
I hope everyone has had a lovely Christmas Eve. I had a wonderful day. I spent the morning at my boyfriend Stiofán's house, exchanging gifts and wrapping up warmly to walk the dog. In the afternoon we came home to a bustling home getting ready for dinner. We always have a big dinner on Christmas Eve, it was such a lovely and fun evening of great food and excited nieces and nephews. Here is the outfit I wore.
I bought this skirt at the Shutterbug Vintage sale back in October (you can see my post on the vintage sale
here
). I love leather pencil skirts and love how high on the waist this one sits. I think the black patent belt dresses it up a bit more and gives a nice touch. I bought this burgundy blouse in Penneys/Primark a few months, I love the detail of the collar and the black ribbons.
As I was travelling home in the afternoon I wrapped up warmly in my vintage camel coat and an oversized fur snood. I have worn this coat quite a bit this Winter so decided to change the style by belting it with a burgundy belt from Warehouse which I purchased while in Belfast last week. I adore this belt, the colour and the rose gold buckle is beautiful. The fur snood is huge and so warm, I never want to take it off, I love anything cosy. I think a touch of fur (faux fur of course!) is so classic in Winter. I purchased these Lita style boots last year and wear them so much, I love the huge heel and slightly square toe.
Penny and Polaroids would like to wish you and yours a happy and safe Christmas season..