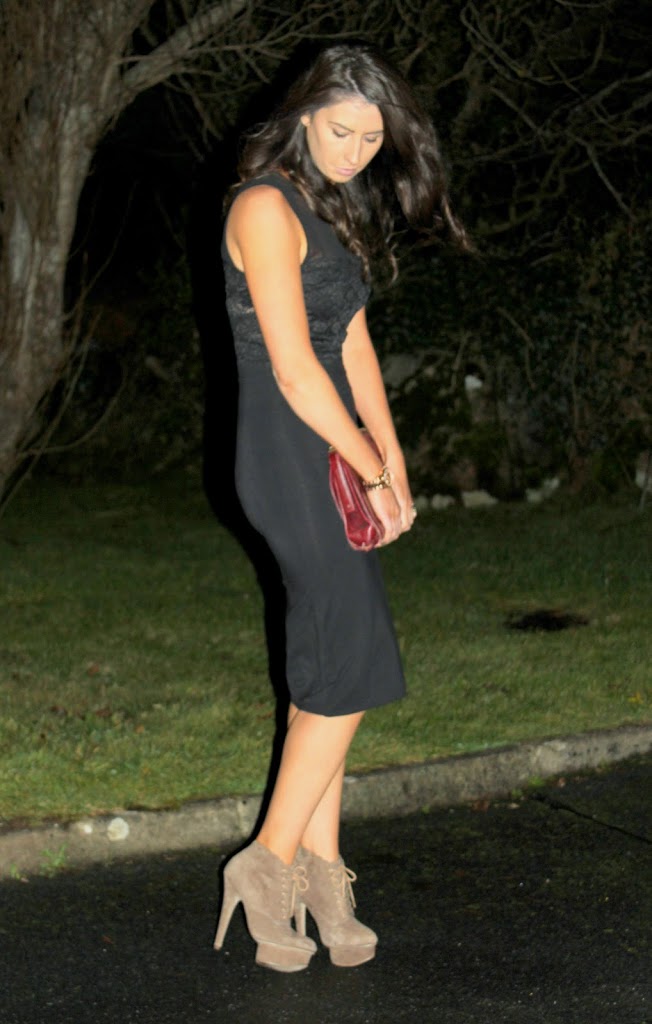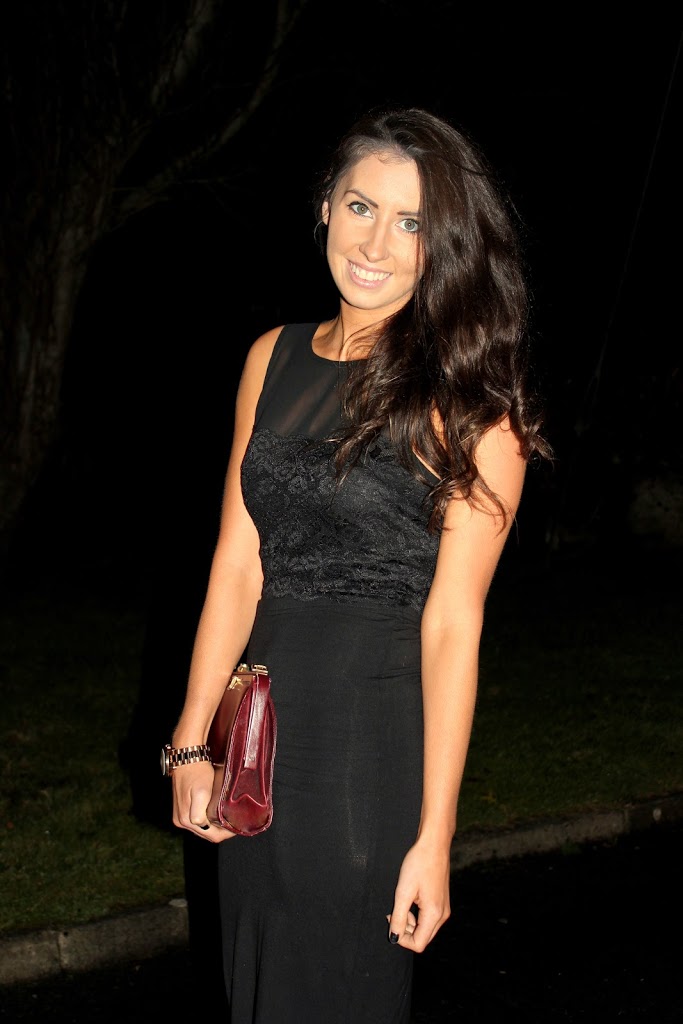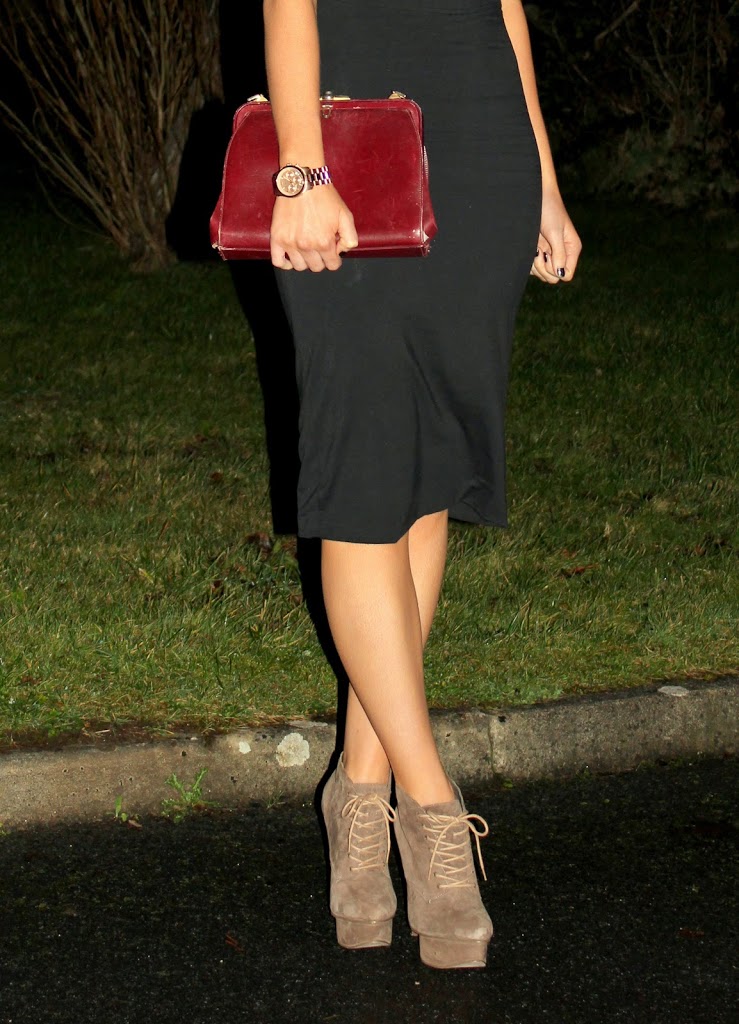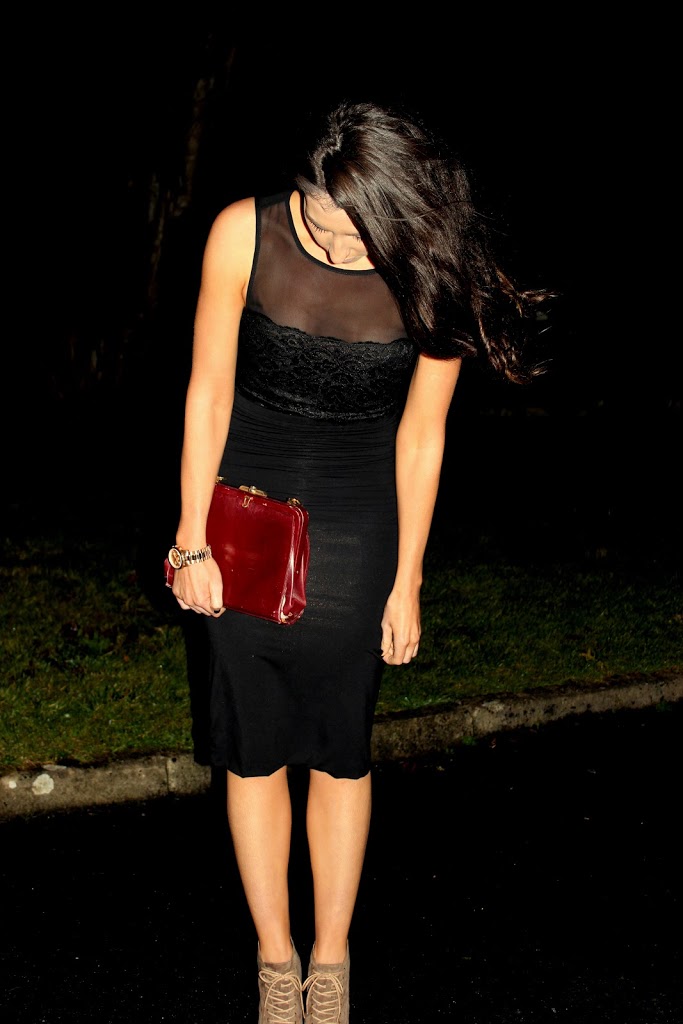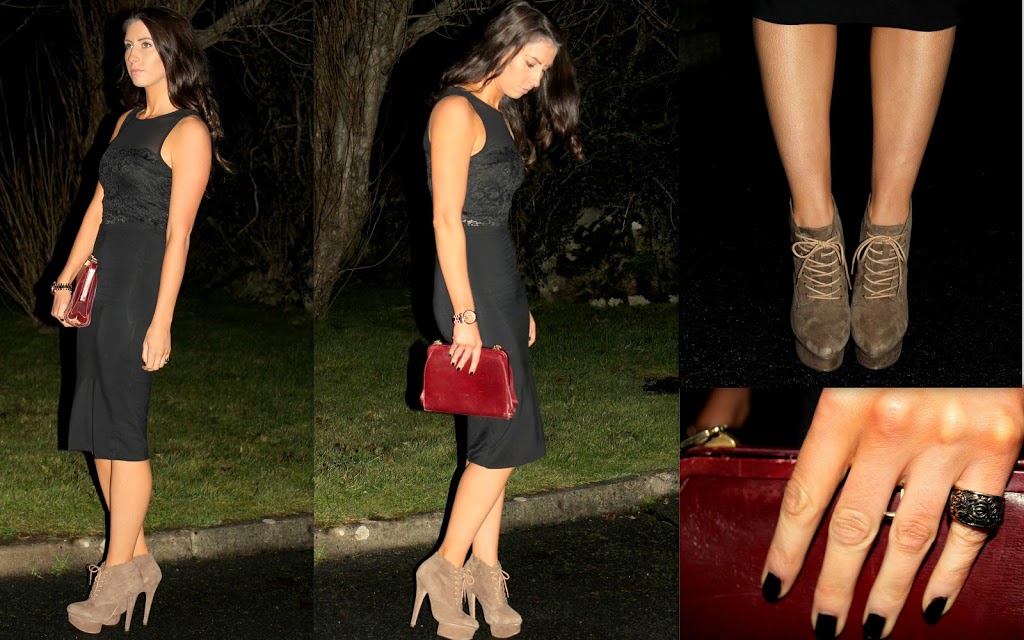 Crop Top, Pencil Skirt & Ankle Boots, Topshop // Bag, Vintage // Watch, Michael Kors // Ring, ASOS
This Christmas I was very reliant on simple black outfits. I recently posted a Little Leather Dress outfit where I wrote on the classic LBD, you can view that post
here.
The leather dress mini dress wasn't exatly very classic, but rather a different take on the LBD. This outfit, albeit being a skirt and top rather than a dress, is a little more classic.
Yesterday was my birthday (happy birthday to me…) so here is what I wore to my birthday dinner. I purchased this skirt while in Belfast before Christmas, I have worn it twice already. It's a great piece, I absolutely love this length and the material is quite thick so it doesn't show any too many bumps like many bodycon skirts do, it's actually very flattering (well I think/hope so). I wore it over a another dress to a social over Christmas which I have yet to post. The top is also from Topshop and perfect with the skirt as it is cropped quite high. I love the lace detail and wore another lace bandeau top underneath to give it a darker, heavier lace look. The bag is a vintage piece I have posted before but I removed the strap to turn it into a clutch for the night. It's from the sixties and is slowly falling apart but I love it.
Earlier in the week my I went for a lovely birthday dinner with my mama and four sisters, and below is a quick Instagram snap of what I wore..