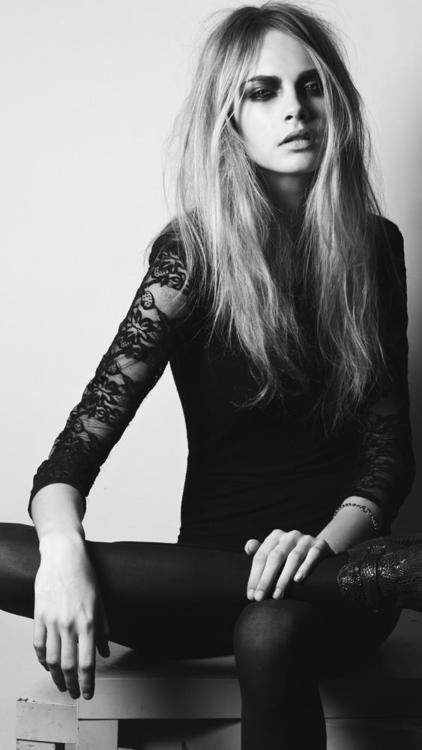 Cara Delevingne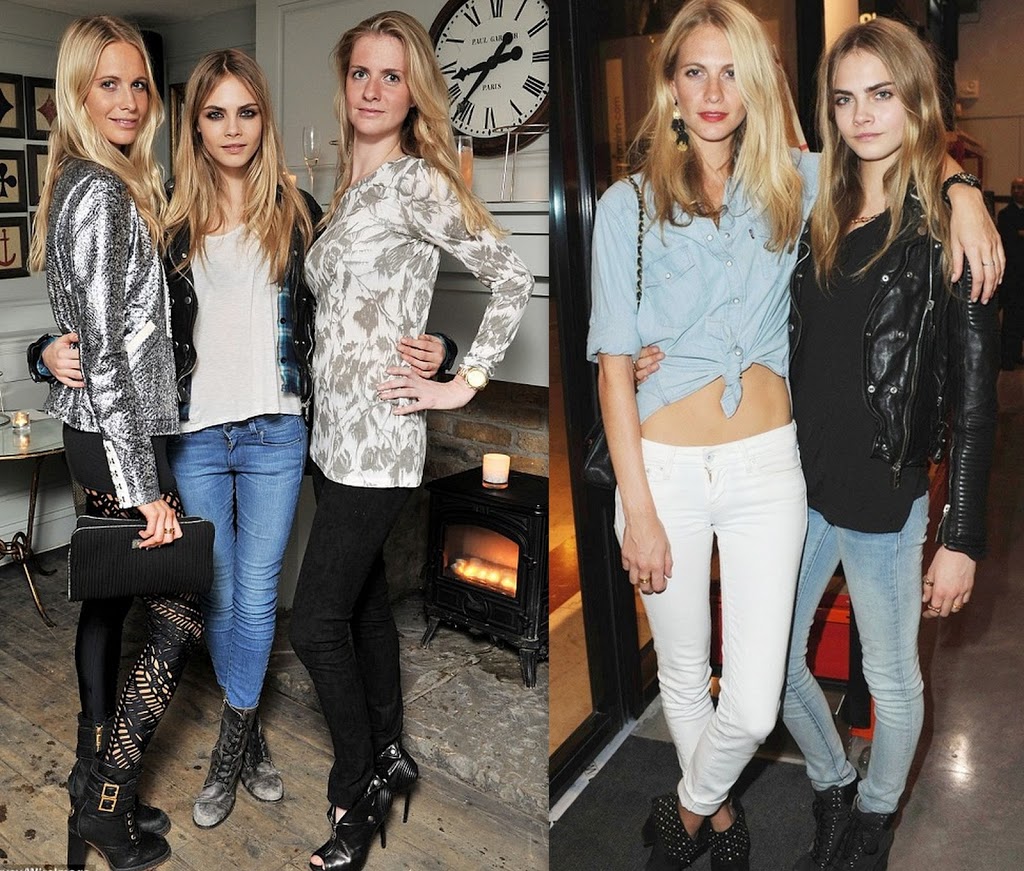 Poppy, Cara & Chloe Delevingne // Poppy & Cara


Cara Delevingne, sought after top model, dubbed as the next Kate Moss, the most envied eyebrows and that Burberry leather jacket, what's not to be jealous of love? This girl is amazing. I first saw Cara on Asos.com and loved her look immediately. Her unruly 'coolness' seems to excel through her look. She is known in the industry as having an abundance of personality and, unlike many top models, her personality shines through in her images; Cara has, almost instantaneously, become an icon.
Cara's sister Poppy, albeit a hugely successful model and being an elite member of high-fashion society, is not quite as well known as her younger sister. I first saw Poppy Delevingne in ELLE magazine a couple of years ago in their, if I remember correctly, Closest Confidential feature. Poppy's style is impeccable. The statuesque beauty was scouted by Storm Modelling founder Sarah Doukas (the same woman who discovered Kate Moss) at a young age. She has appeared in campaigns for Mango, Burberry, Anya Hinchman and Jigsaw, as well as being a brand ambassador for Chanel and Versace. Poppy's essence and love of fashion prevailed from behind the camera and she quickly became a fashion society 'it' girl, regularly appearing at fashion events and being photographed at the most elite of front rows. Poppy has now broadened her talents and is striving for a career in acting.
Cara's big night came at the British Fashion Awards 2012, the image of her in that metallic green Burberry minidress appeared in inmerable magazines and webpages following the night. It was the night she would dubbed the new Kate Moss by Photography Mario Testino. Unlike her academically achieved sisters, Cara, who had appearred in Vogue Italia at the tender age of eight, left school at a young age to begin her striving career in modelling. Following in Poppy's long-legged footsteps, Cara joined Storm and and has since appeared in inemerable runway shows and attained huge campaigns for Burberry, H&M, Chanel, Zara and most recently, DKNY.
The girls come from a privileged Chelsea society, yet with their effervescent personalities and work portfolios, you wouldn't think so. Their love of fashion, ambitious and hardworking characteristics must be in the genes. Their mother, who despite being the wife of a hugely successful property developer, worked as a stylist at Selfridges. The sisters are known to 'never take themselves too seriously', all the while in the midst of the pinnacle of their fashion careers. The girls always appear poised and impecably dressed, yet they have an unruly allure. Poppy and Cara Devlevingne personify a new, city chic English Rose.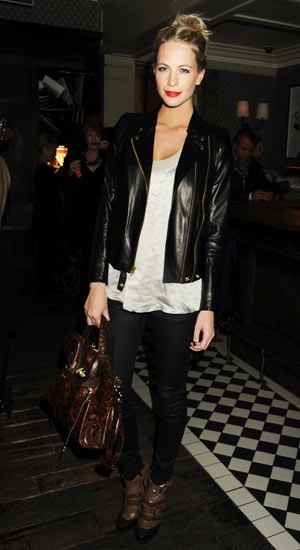 Poppy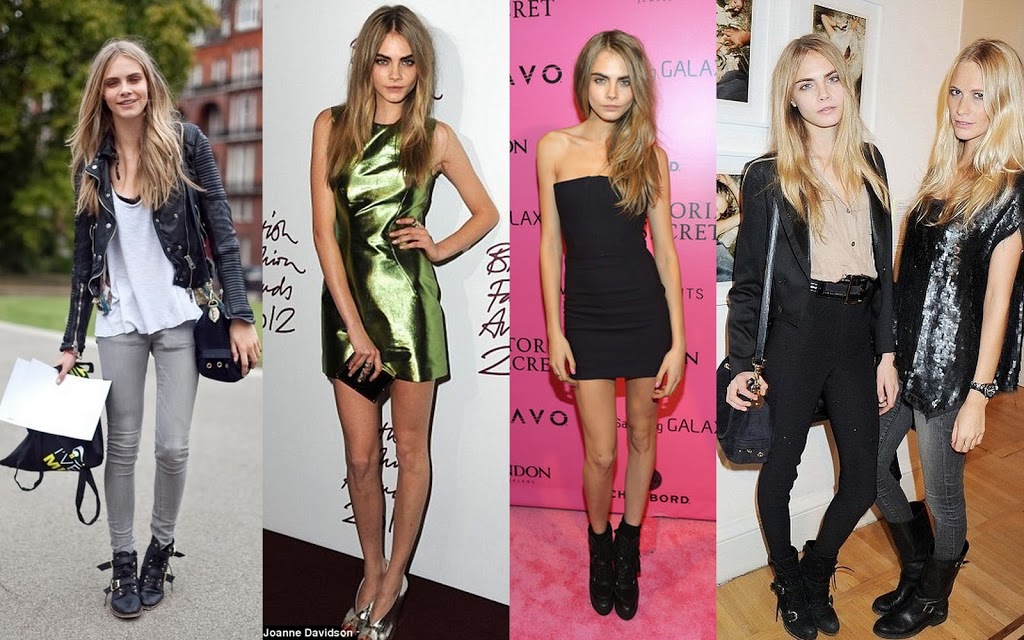 Cara // Cara & Poppy at an event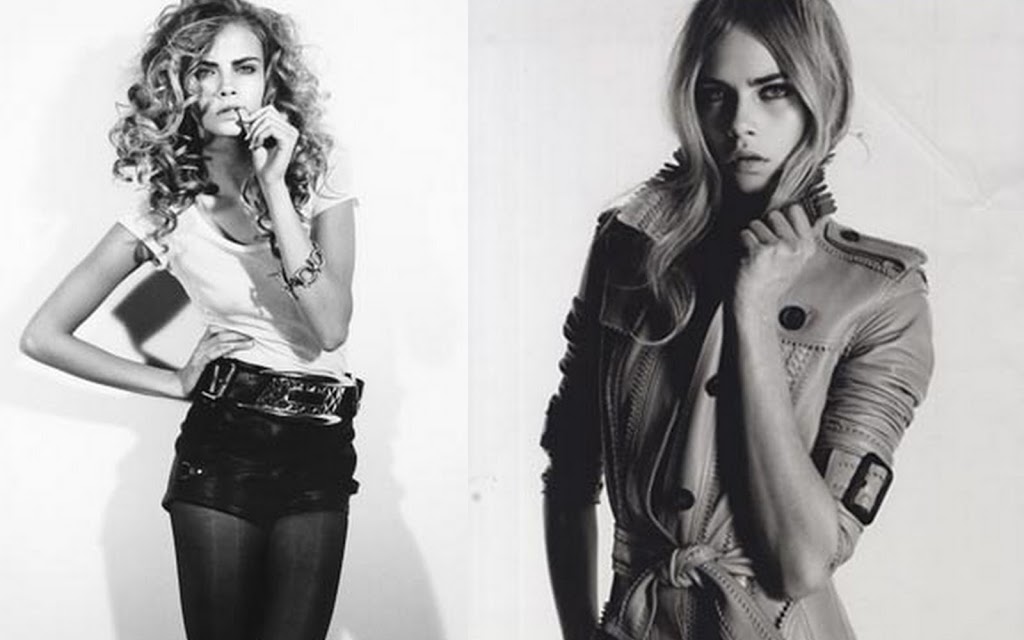 Cara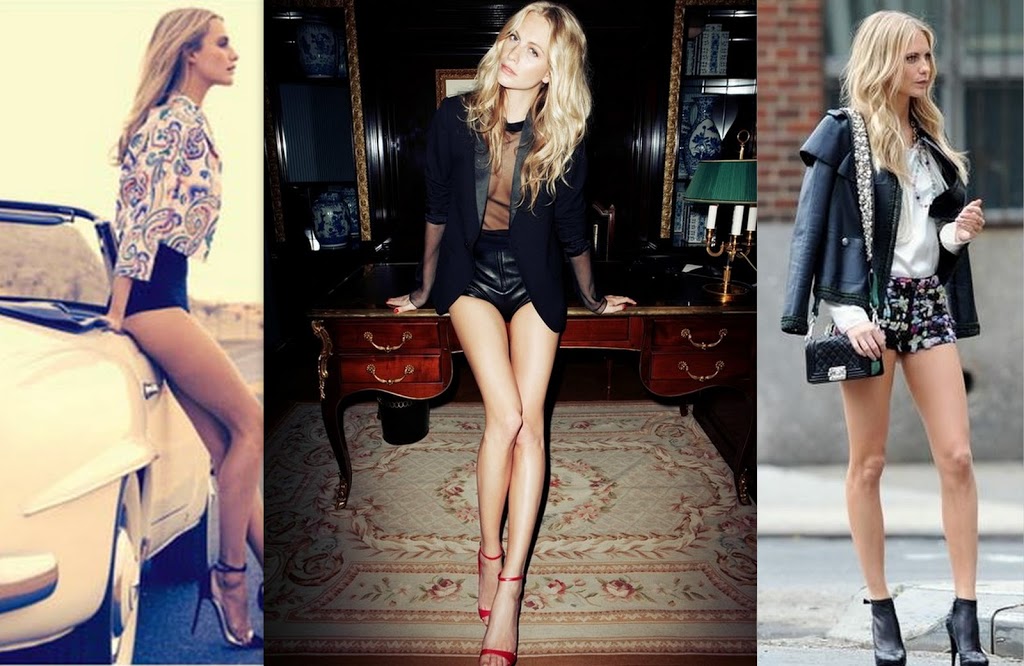 Poppy & the infamous Delevingne long legs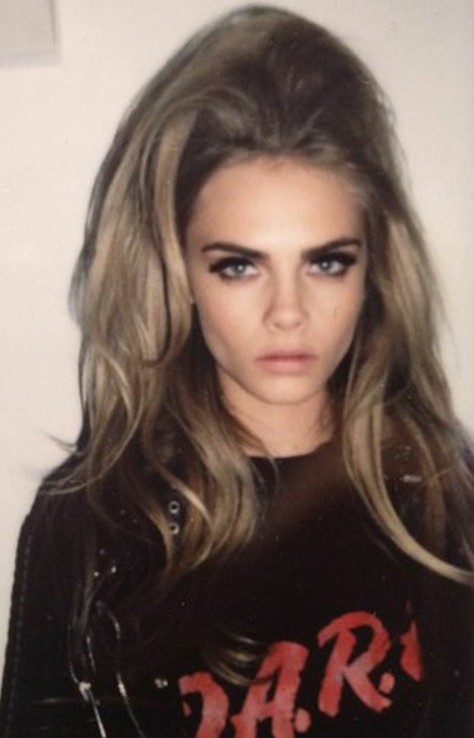 Cara in a Sixties, Sedgwick-esque shot