A Vogue style crush, presenter, writer, stylist, self-proclaimed tomboy who has received style acclaim from fashion's elite, what's not to envy love? Angela Scanlon has a resume, and a wardrobe, to assure her hot seat amongst fashion's style icons.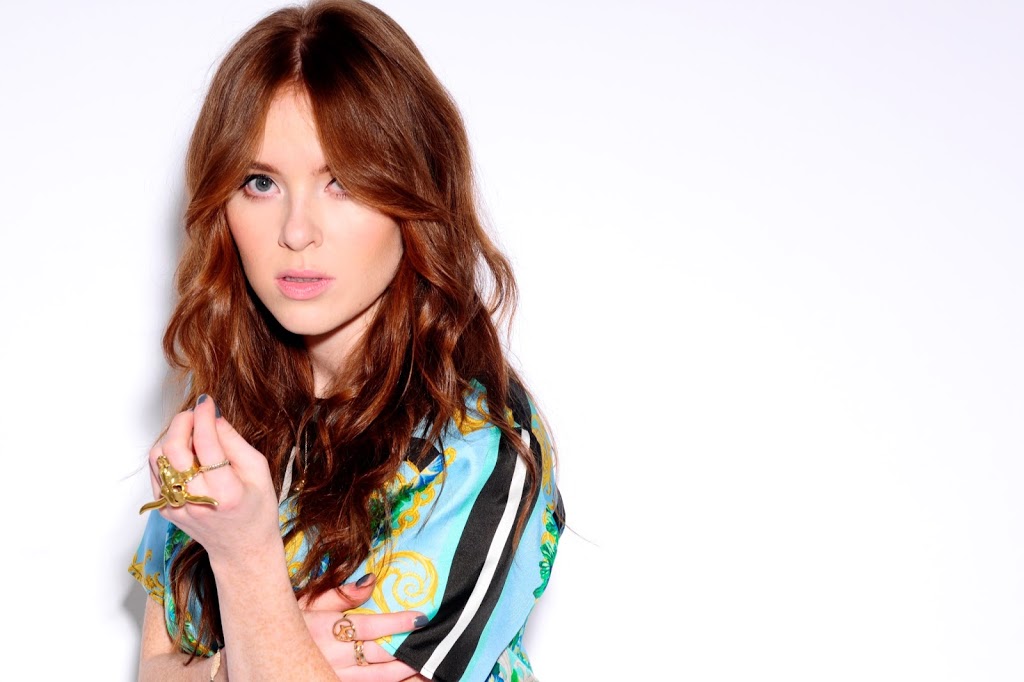 Angela Scanlon appears regularly on Xposé, Off the Rails and Channel 4's Sunday Brunch, to name a few. She has interviewed the likes of Christian Louboutin and contributed to Grazia Daily, Tatler and the Sunday Independent. Yet her inspiring and ever-expanding resume is somewhat undermined by the style acclaim she has received in recent months. The porcelain beauty has been named the 'one to watch for 2013' by the Vogue magazine, The Observer has dubbed her as 2013's onscreen fashion queen and she has stylishly graced the pages of both Vogue and ELLE Japan in recent months.
A strong rock n' roll, urban aesthetic imbues in Scanlon's personal style. She can adapt a trend with her very own, epochal take like no other. She's always on trend but her unruly self assures she gives the look her unique perspective,

each trend is born anew in way only Angela Scanlon can pull off.

Her style exerts coolness and nonchalance, yet it is Vogue worthy. Back in April of this year, Scanlon landed her style portfolio on one of the most prestigious style features, Who What Wear's Style Stalker. With the likes of Olivia Palermo and Miraslava Duma preceding her, she received the ultimate style acclaim by style's hottest website.
With a penchant for masculine pieces and tailored silhouettes, she perfectly teams a well cut dress or suit with a boyish biker jacket, opting to look a little more roughed up and a little less panache. Daring when it comes to prints, and an affinity to be unruly, she is fearless when it comes to styling. Her style is ever more amicable as she wears high street and vintage clothing and not merely designer pieces, yet what she does style resembles the silhouette of an entirely designer outfit. The designers she does wear are also quite affordable, think Cos and Maje, great tailoring and luxe fabrics.
Scanlon has not instantaneously become a fashion-household name, she has worked and her work has been successful, but she is instantaneously likeable. Her website, humorous and well styled akin to herself, is always a great read. Her post, which she calls 'rants', are witty and intelligent, and again from a unique perspective. Flashback to her very first post where she vows her writing will be "real, raw, informative, but always honest", she continues "If that's not your thing, Drive On". And there you have her, no fuss, no pretence, a real girl with real, intelligent perspectives. Scanlon has become a society It girl, a style icon, a friendly TV personality and an all-round girl crush, and she has done so by being her rock n' roll, impeccably dressed and witty self.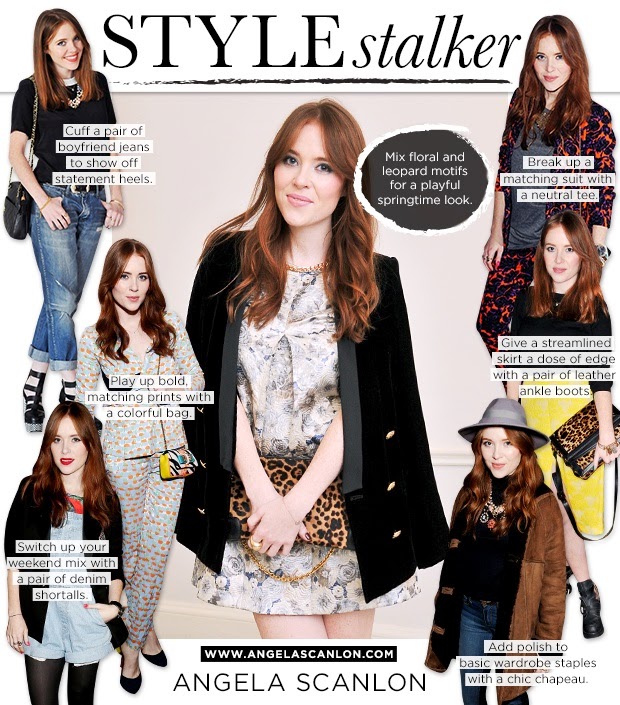 The prestigious Who What Wear Style Stalker feature

(read it
here)