From ladylike pastels to roughed up 90′s grunge to baroque blacks, Penneys/Primark has plenty to offer for AW'13.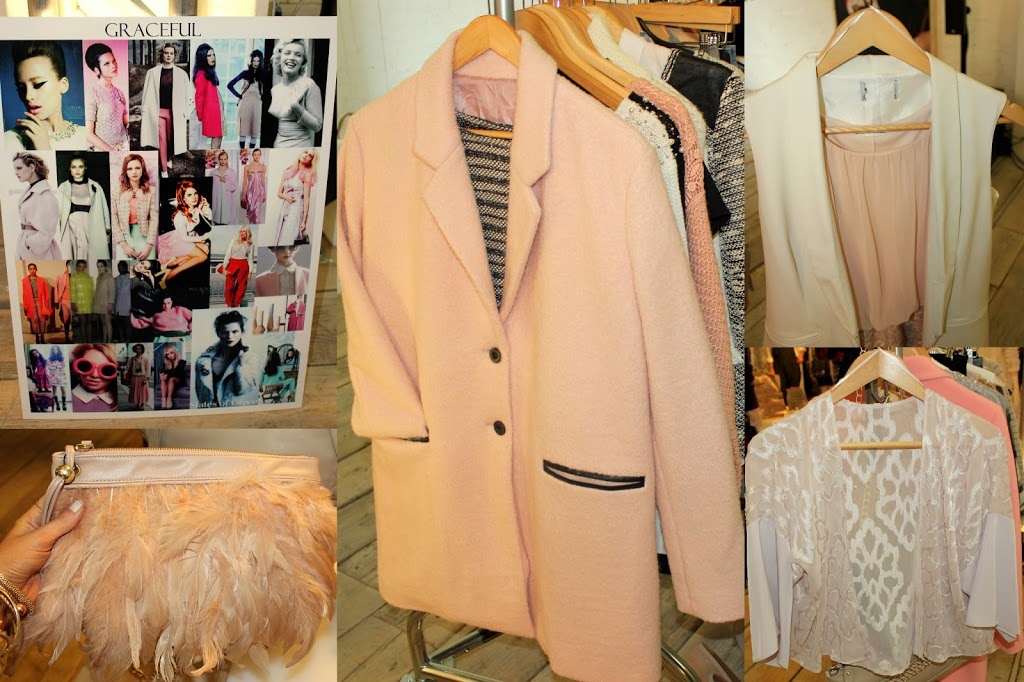 The Graceful Story takes influences from elegant, vintage ladylike with pretty pastels and blush-hued pieces. AW'13 boyfriend coats don't need to be sombre blacks and greys, this pink coat is perfect for lightening up your Winter wardrobe. While the Graceland story is feminine, the Penneys girl is not so soft, find pretty pastel pieces with leather piping or encrusted in jewels.
Gothic Glamour is all about excess! With influences from Dolce & Gabanna and Versace, the clothes, the accessories and the fabrics are ornate. Think Gatsby inspired baroque pieces in deep blacks with some shimmering golds and luxe leather-like dresses.
Highland Grunge gives a nod to Axel Rose with it's 90′s urban aesthetic. Influenced by Cara Delevinge, Rihanna and Rita Ora, sports luxe trainers, woolly hats, leathers and tartans are key pieces. Biker jackets are given a longline tyle and jeans are given a rubber or waxy finish to give them a more grungy look.
Cyber Jungle is all about luxe fabrics. Sweatshirts replace Winter knits and are embellished or with lace overlays, anything but ordinary. Penneys has surpassed expectations with the quality of their fabrics this year. They have also been using real leather for the first time, and yet their prices remain unchanged.
Amazing food & lemonade to satisfy the style savvy press // Pastel & grey hues
Whether you prefer ethnic styles or vintage inspired jewels, accessories are worn in excess. Stacking is huge for AW'13, think rings and bracelets aplenty!
Cover up those pins in style this Winter with a great variety of trouser styles
Black is key for bags this season and find masculine pieces with these western ankle boots (my favourite from the collection) and this oversized bouclé boyfriend coat.
My Penneys AW'13 Wishlist..
Sports Luxe Leather Shorts // Western Ankle Boots // Burgundy Fedora // Ankle Strap Courts
Are you following me on Instagram? Here are just some of my snaps from the day, including
having so
much photobooth fun with Ciara from
Wild Child Stories
and that sweet
baseball cap!
Find me on Instagram and Twitter
here
&
here,
or search @pennyandpolaroids.