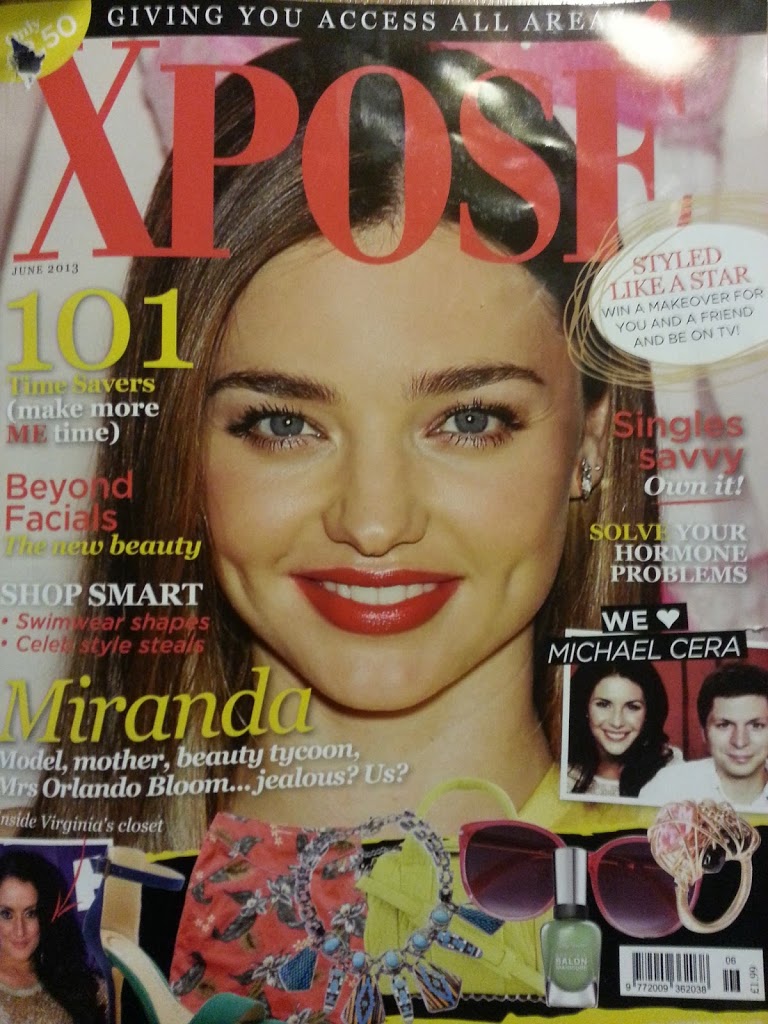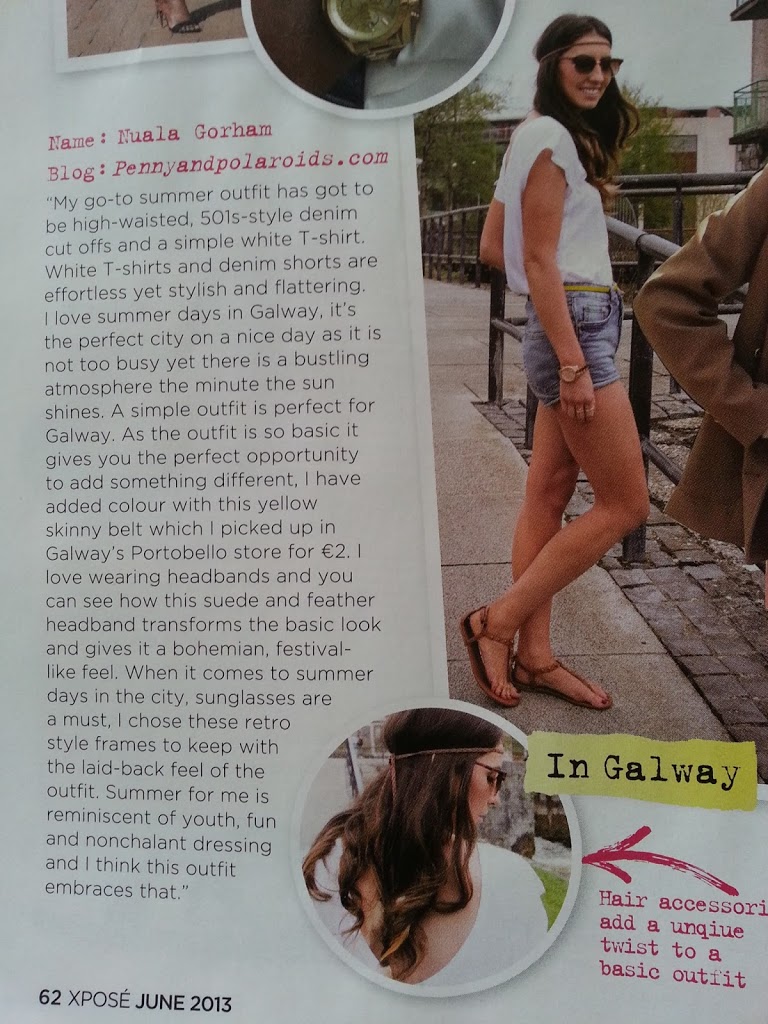 Here is my latest feature, I'm very excited to be featured for the second time in one of my favourite magazines,
Xposé Magazine.
I love this magazine, and especially love this particular 'How We Wear It' feature which sees four bloggers style an outfit to fit a certain theme. This month we were asked to style our typical outfit for 'Summer in our City'. Here is what I wrote:
*
My go-to summer outfit has got to be high-waisted, 501's style denim cut offs and a simple white tshirt. White tshirts and jeans/denim shorts is effortless

yet stylish and flattering. I love summer days in Galway, it's the perfect city on a nice day as it is not too busy yet there is a bustling atmosphere the minute the sun shines.

A simple outfit which epitomises effortless chic is perfect for Galway. Cut off's and a crisp white tshirt are perfect for shopping on a sunny day, it's a light, casual and comfortable outfit.
As the outfit is so basic it gives you the perfect opportunity to add something different, I have added colour to my outfit with this yellow skinny belt which I picked up in Galway's Portabello store for €2. I love wearing headbands and you can see how this suede and feathers headband transform the basic, polished look and gives it a bohemian, festival-like feel. When it comes to summer days in the city, sunglasses are a must. I chose these retro style frames to keep with the laid-back feel of the outfit. Summer for me is reminiscent of youth, fun and nonchalant dressing and I think this outfit embraces that.
*
You can also view my previous Xposé featured
here.
nuala
..X