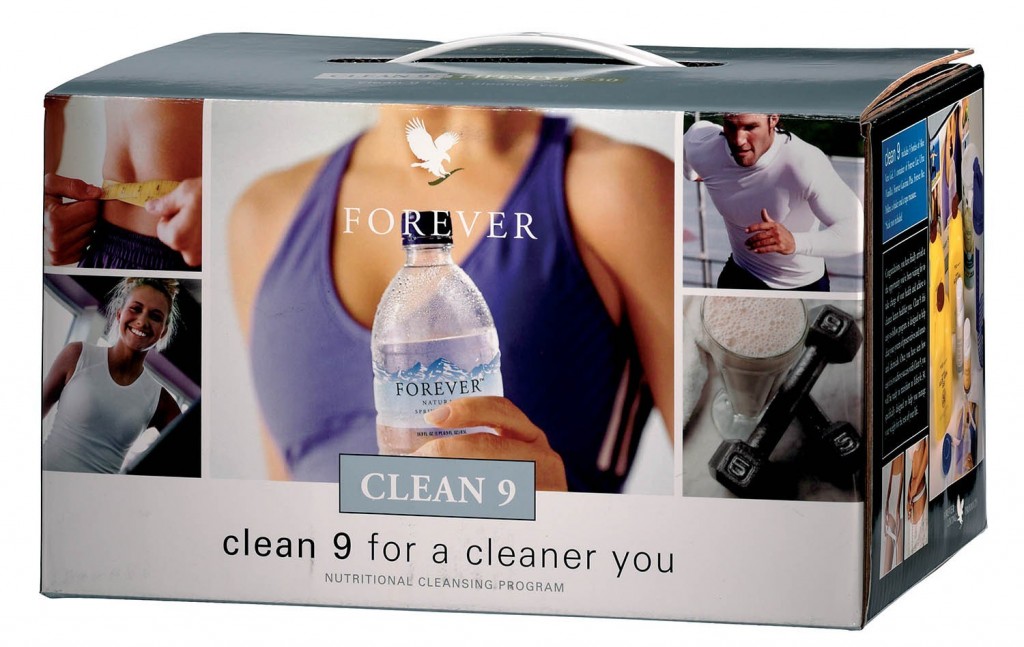 I have just finished a nine day nutritional cleansing programme, the Clean 9, by Forever Living. Akin to many detoxes one of the benefits of the Clean 9 detox is to lose weight, but it's not the only benefit and it wasn't my goal. My goal was to completely cleanse my body and organs and the Clean 9 does just that. I honestly believe seldom detoxes are great for your body. Just as you would cleanse your face or have facials, it's just as important to cleanse your body of all the toxins that have built up. Although for some a nine day detox may seem like far too long, studies show that shorter detoxes can be too difficult on your body to adapt and confuse your digestive system. The Clean 9 aims to detox and cleanse your digestive system and restore your nutritional balance. The main part of the Clean 9 detox is drinking Aloe Vera gel which has naturally cleansing and detoxing properties and over 75 nutrients. Along with the Aloe Vera gel and other natural supplements and shakes the Clean 9 is basically great for your internal organs, weightloss and healthy skin, hair and nails.
The first two days of the detox are the hardest as you cannot eat at all and you can't have any caffeine and can only have Aloe Vera gel, nutritional shakes and supplements. Surprisingly enough I didn't feel that hungry. Although I really wanted to eat I think it was more of the fact that I couldn't have it or enjoy food that bothered me most. By the evening of the first day I felt quite lethargic but this quickly passed once I had my "dinner" of supplements and a shake. The second day was much the same, I felt fine all day but had no energy in the evening. That night however I actually woke during the night feeling very nauseous and still felt a little unwell in the morning. On the third day you are allowed to eat a 600 calorie meal in the evening (or you can split these calories into two meals). As I felt quite ill I knew I needed to eat something and ate toast and ceareal that morning. This was definitely a big cheat but I knew I couldn't stomach the gel without lining my stomach. I started to feel better that afternoon and continued with the detox.
I have to admit I have felt great ever since day three. I really love my food, have a notorious sweet tooth and love my coffees so I can't say I found the detox easy. Having said that I didn't miss caffeine and I was rarely very hungry (just craving sweets!) I haven't been tired at all since day two and feel like I have a lot more energy. I lost a little weight and I also think my skin looks better. The hardest part for me was taking the Aloe Vera gel, it really is hard to stomach in the first few days. Apparently it tastes worse with the more toxins you have in your body. I found it pretty horrible for the first two days and dreaded taking it but by day five I found it so much easier, perhaps my body was less toxic or perhaps I just got used to it but either way I was just happier it didn't bother me so much.
The Clean 9 does do pretty much what it says it does. You will lose some weight and feel great afterwards but I wouldn't rely on it to lose a lot of weight and to keep it off. Unless you continue to eat clean it's unlikely that you'll keep that weight off, and it is pricey so you really do want to benefit from it. If you're looking for a good detox, or you're looking for motivation to eat clean and lose weight then I would certainly recommend it. My top tip would be cut down on caffeine in the few days prior to your detox to avoid getting headaches or feeling very lethargic, once you get to day three or four you won't need your morning coffee!
For further information, prices and orders, you can contact Jade Lydon at [email protected] or you can find her page on Facebook here.
Until next time,
nuala
..X