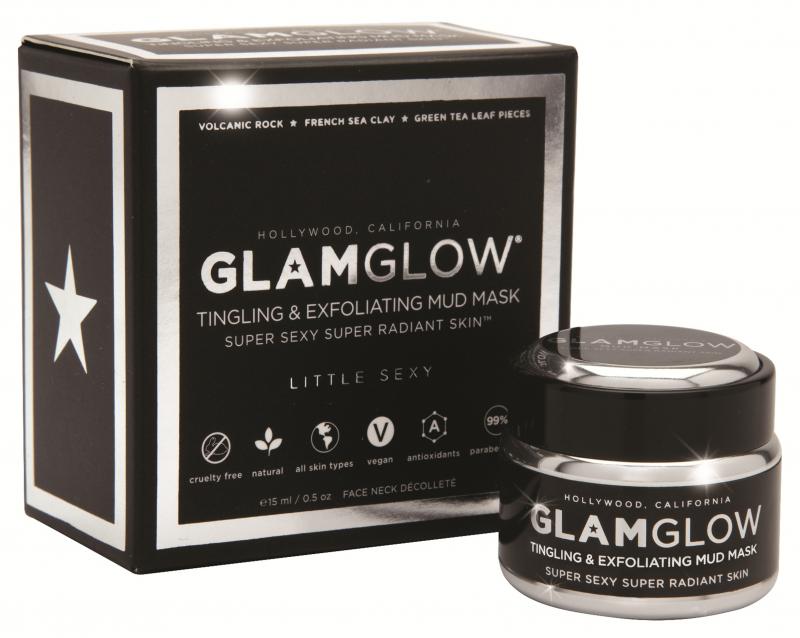 As we all know there is always a new 'must-have' beauty product on the market. That one products that you feel you need simply because everyone's talking about it. But when do you know whether the product really is worth your hard earned cash, or whether it's a product of an impressive marketing campaign? The latest cult product to hit shelves here in Ireland is Glam Glow Mud Mask and I first in line to review the notorious product.
Glam Glow was founded in 2010 and it's purpose was exclusively for behind-the-scenes Hollywood (typical the ones that don't need it get it first!) The product later became available for retail in 2011, available only in LA. Fast-forward a few years and Glam Glow is selling worldwide, and selling out in many places. Upon research I discovered that this little pot of 'mud' has won the most coveted beauty awards in the world, and many many of them! Glam Glow was awarded the prestigious Elle International Beauty Awards 2014 and named the 'Best Mask in the World'.
Glam Glow Mud Mask claims to give you a glowing complexion in just ten minutes and I honestly can vouch for this. What's known as the 'facial in a jar' left my skin visibly brighter, clearer and so soft after just two applications. I used it twice before going away on holidays and my skin was in great condition (even after the over-indulgence and late nights on holidays). The mask is comprised of natural plants including the green tea leaf and clay which have extracting properties which exfoliate the skin and leave pores tighter. The super-mask promises to minimize pores, smooth lines and wrinkles and promote collagen.
Although it is a little pricey (€23 for a very small jar/€50 for a larger size), Glam Glow Mud Mask has become a world renowned cult-product because it really is amazing and you are paying for top quality natural ingredients. I bought the small jar to test it out but you'll only get three, maybe four, masks out of it. If you compare it to the price of a facial it's actually such a bargain and as far as I'm concerned, Glam Glow Mud Mask honestly does live up to it's 'Facial in a Jar' label.
Glam Glow products are available in Brown Thomas and selected chemists nationwide including Matt O'Flaherty Chemists.
Until next time,
nuala
..X