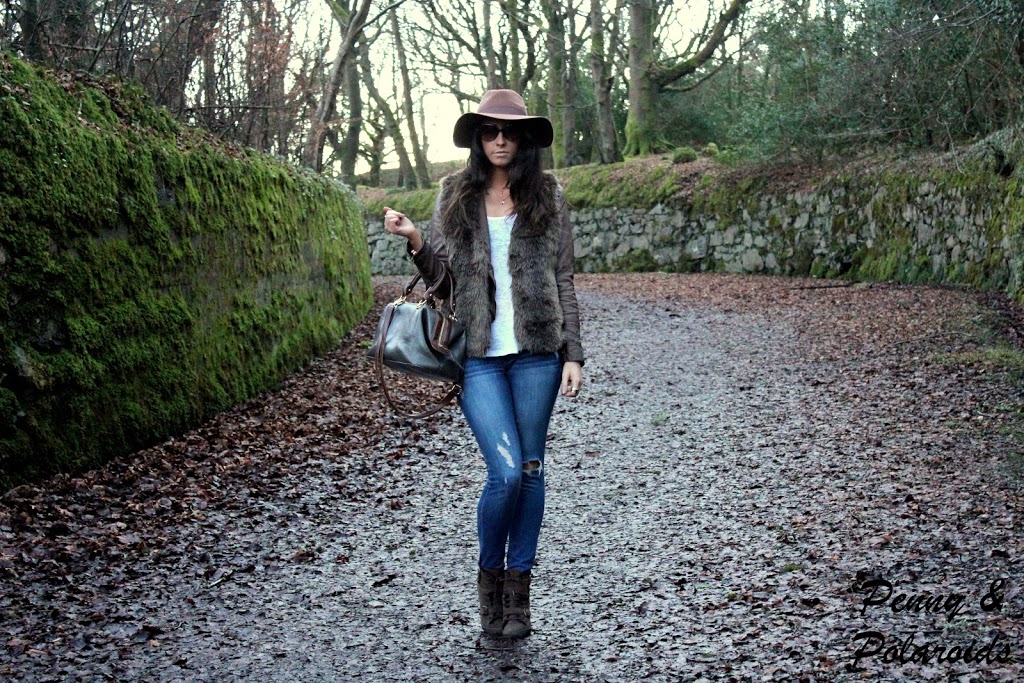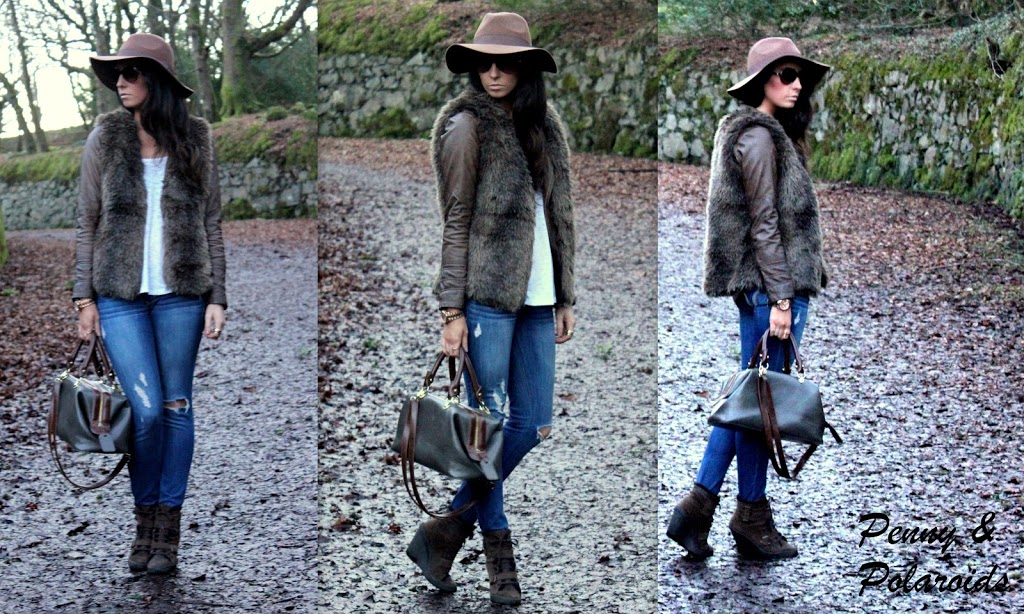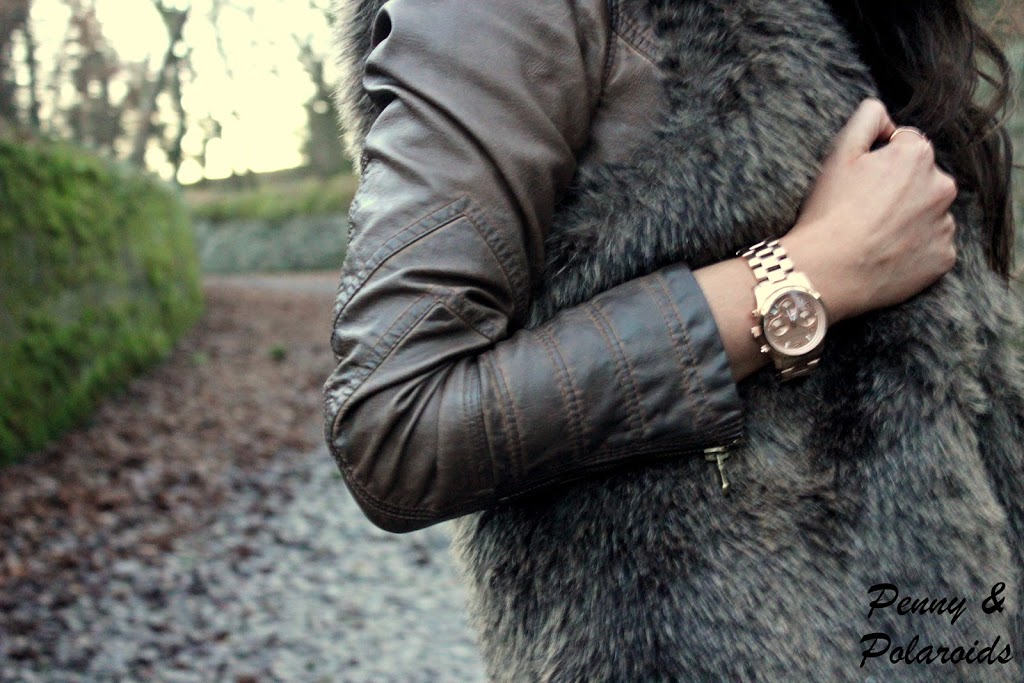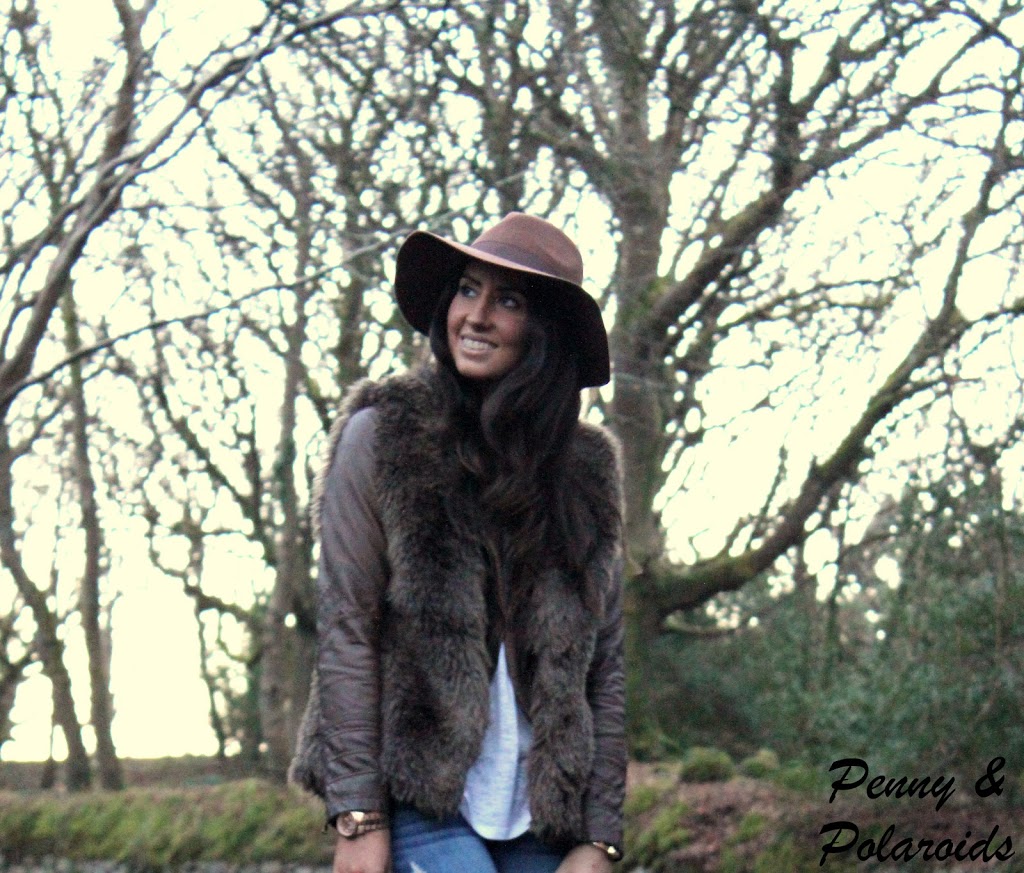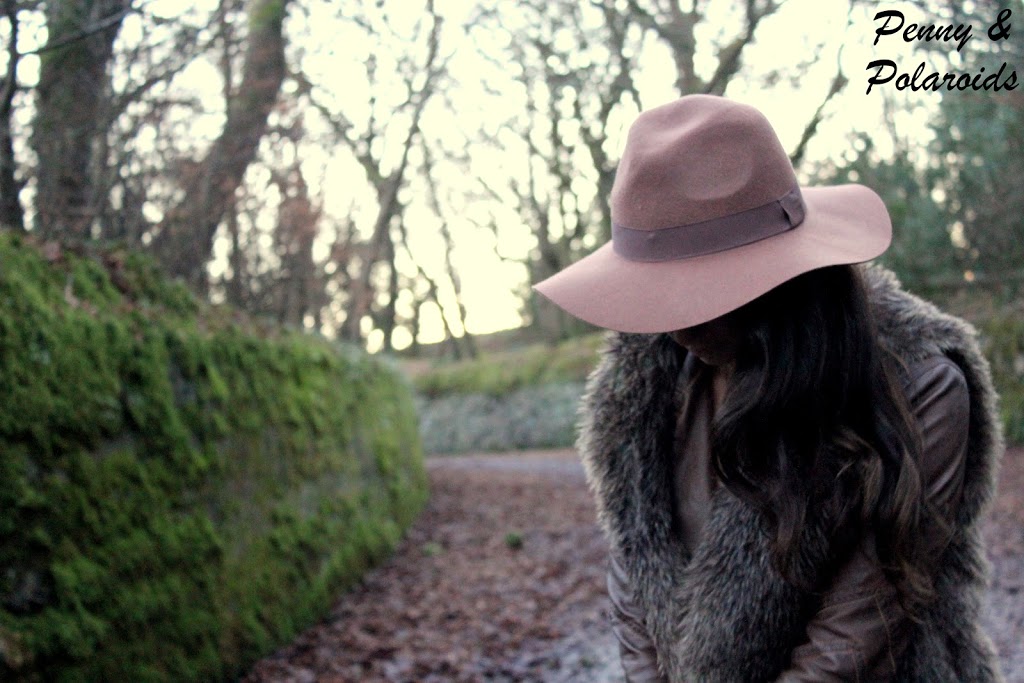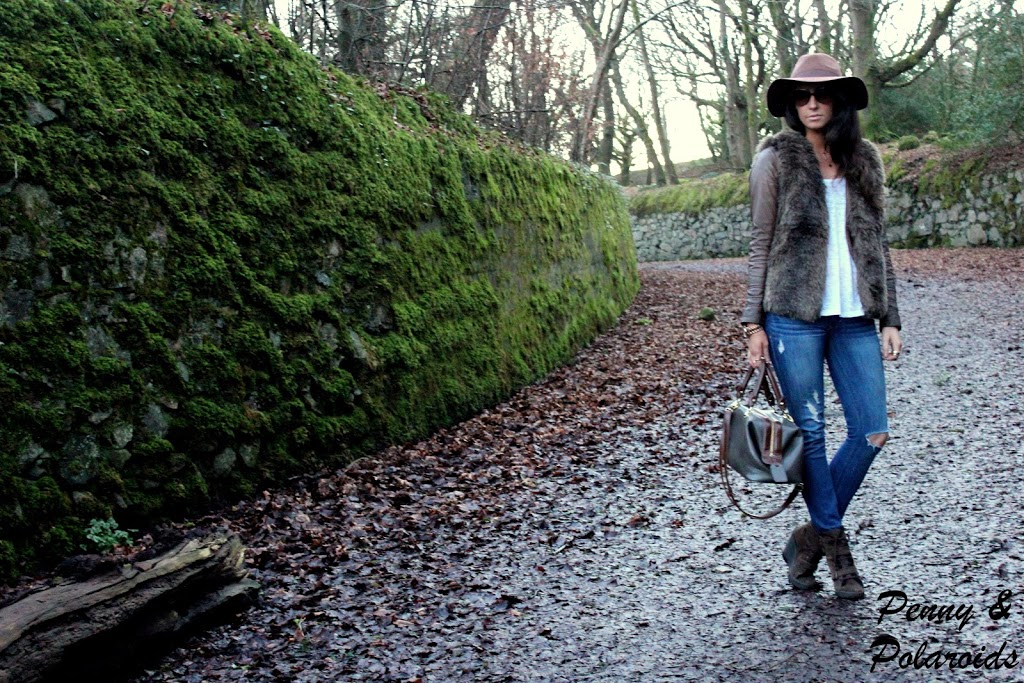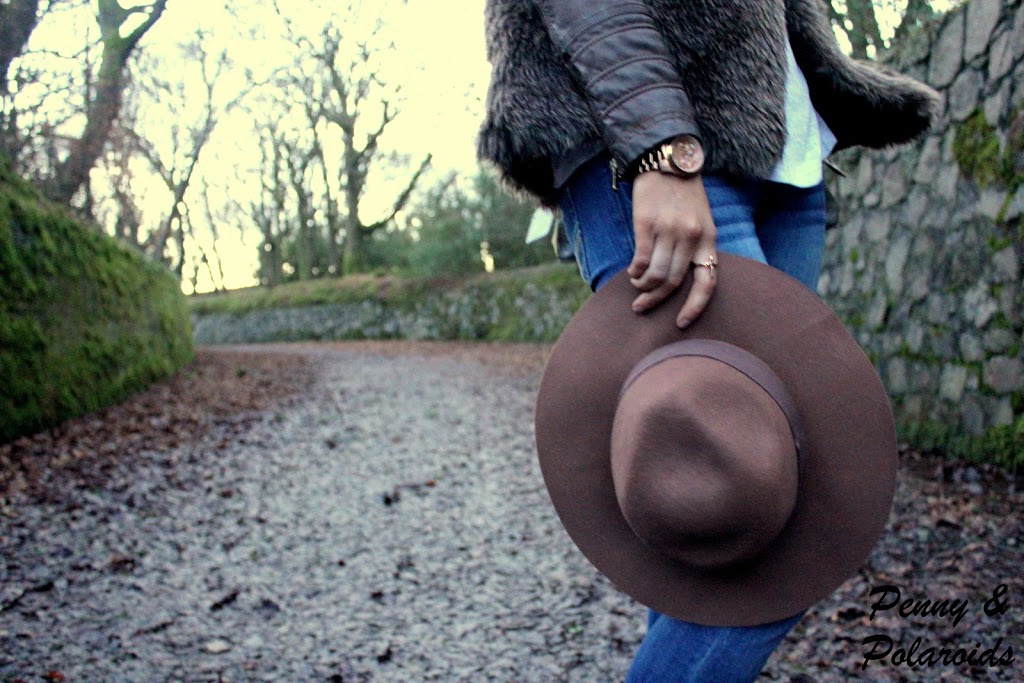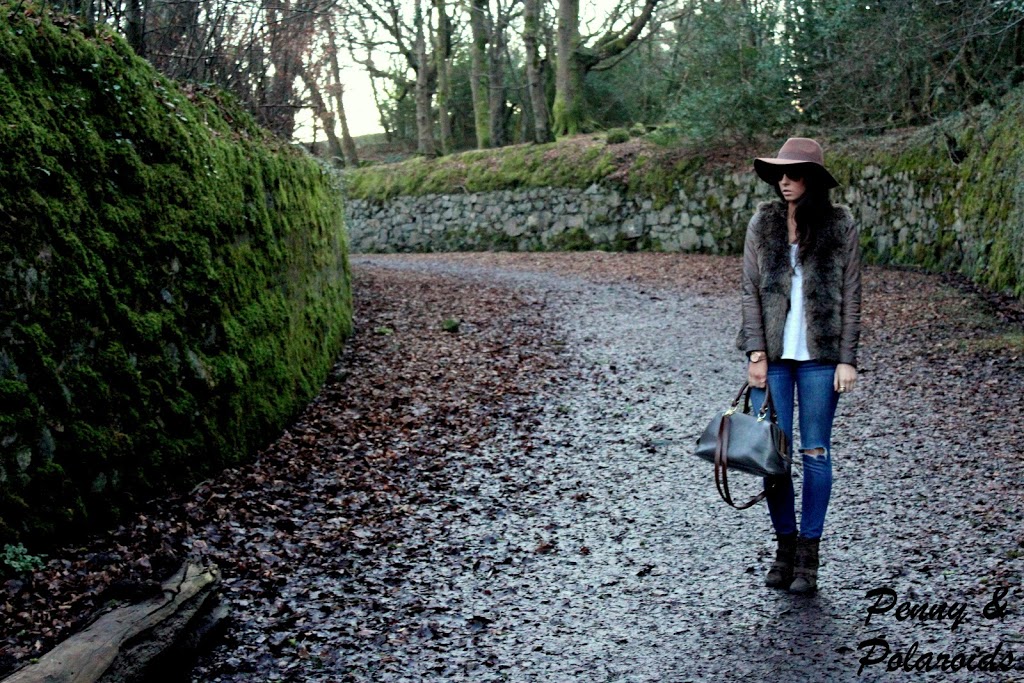 Fur Gillet, H&M // Leather Jacket, River Island // Jeans, Hollister // Boots, Ring & Bag, Topshop // Tank Top, New Look // Watch, Michael Kors // Fedora, Warehouse // Sunglasses, Tiffanys & Co.
I have had this fur gillet for over a year and find, albeit loving it, I have rarely worn it. I love fur gillets however I don't think they are that easy to wear with the weather we have. Which is why I have layered mine over my new brown leather jacket. I love layering and as it was a beautiful sunny, yet cold February day I thought layering leather and a fur gillet would be ideal. I accessorised with my Topshop Doctors bag which I haven't worn for awhile, Doctors bag style is one of my favourite style bags, I adore anything with a vintage style.
I adore my new River Island brown leather jacket. I love leather jackets, I find them so easy to wear, they are effortlessly stylish. I have a black one and a navy one already and have long been lusting after a brown one and a grey one (All Saints to the most amazing grey and charcoal leather jackets). This is the only new piece from this outfit and the rest are all quite old. These boots are a few years old and were out long before the rise of the wedge trainers. However these are you could say 'out of style' in that they don't have a hidden wedge, but that's what I like.
I have made a few changes to my website this week and have posted quite a bit on my
FACEBOOK.
I will be away all weekend for a wedding which I am very excited about so it will be a fun and relaxing weekend, sans blogging. But I will have more outfit posts, a trend post and an exciting interview with designer
Natalie B Coleman
.
The caption, I realise, has no relevance to the outfit, but it's Valentines Day so I get away with it… Happy Valentines Day Readers..