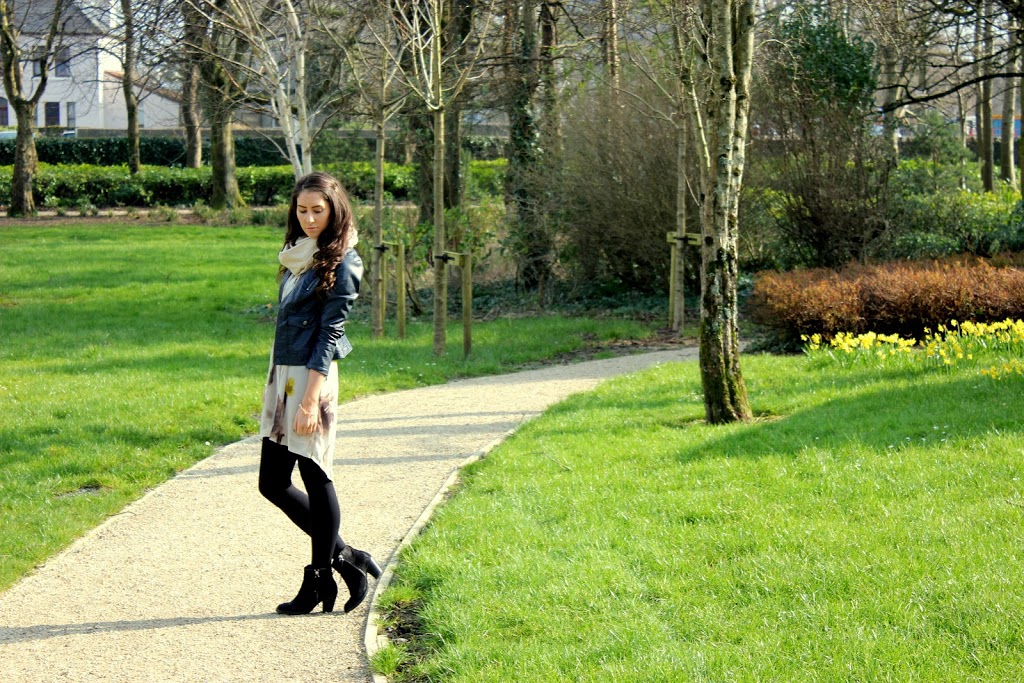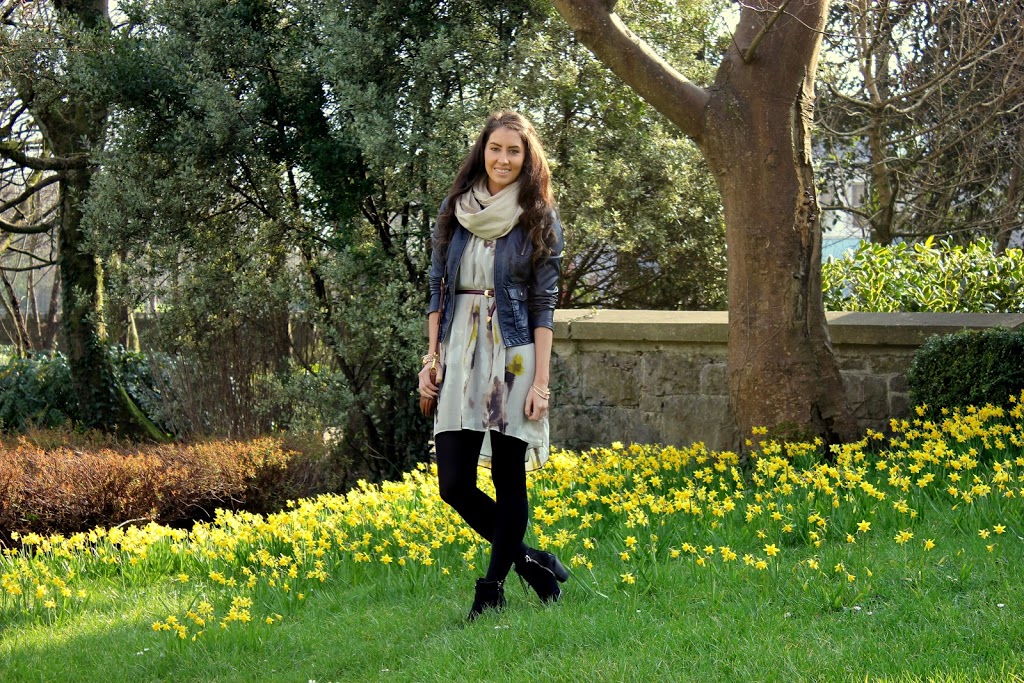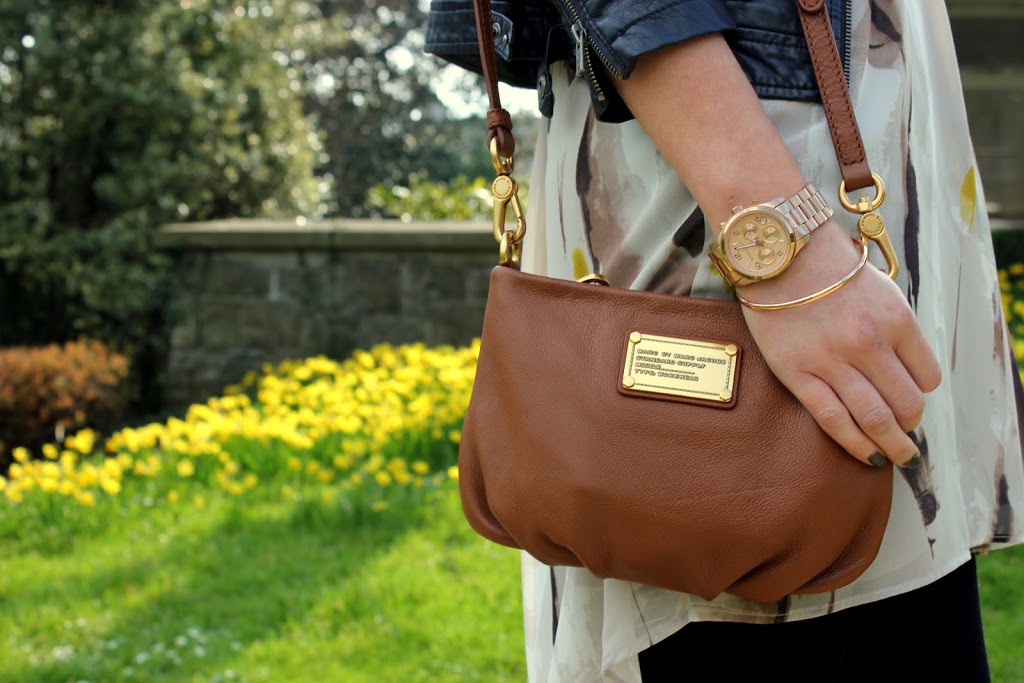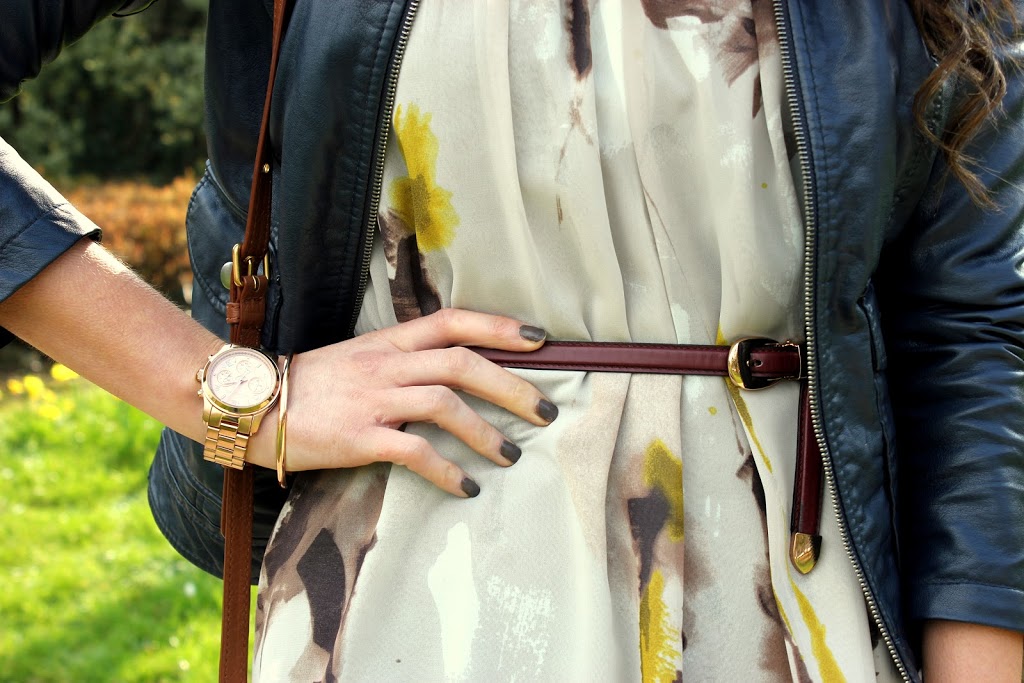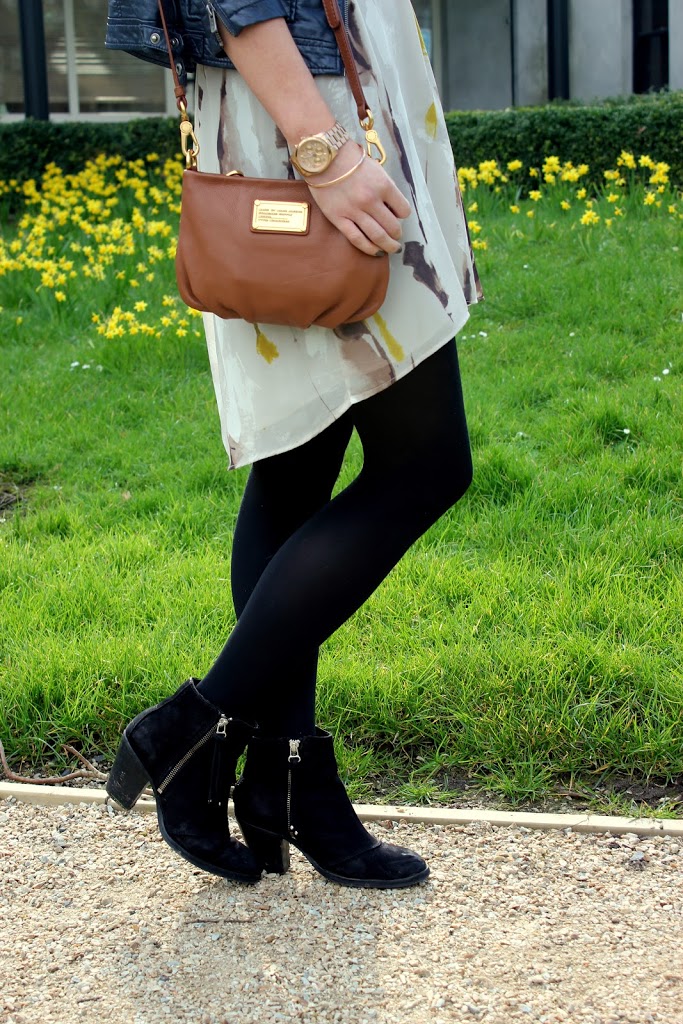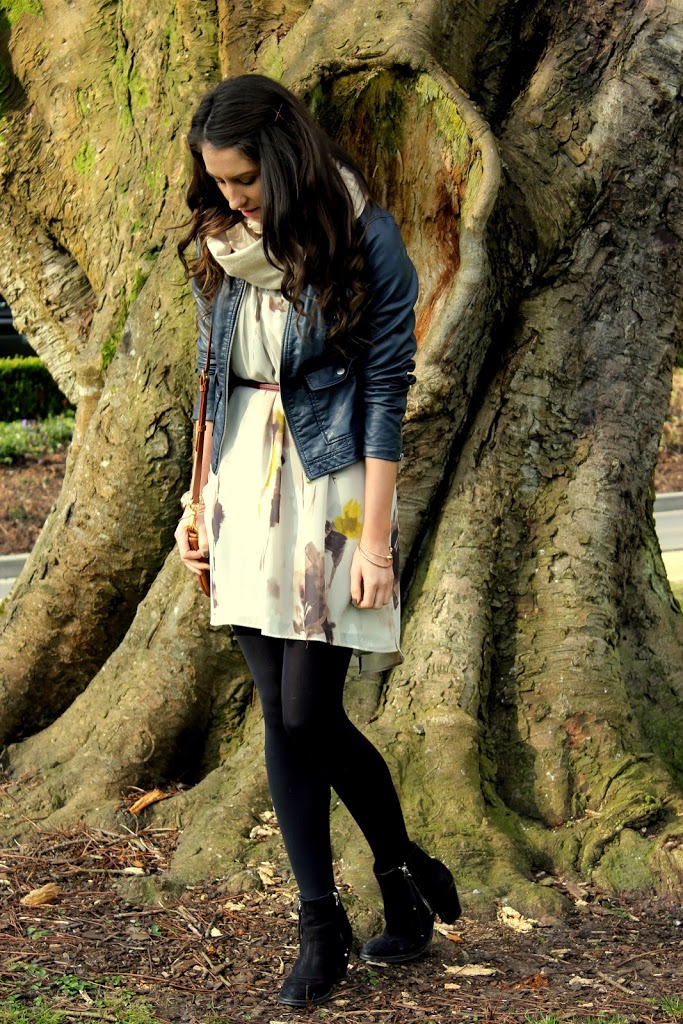 Dress, Mango // Jacket, Zara // Boots, Topshop // Pashmina, Primark/Penneys // Watch, Michael Kors // Bangles, Warehouse // Bag, Marc Jacobs
Last Sunday the sun was out, the wind was calm, and the Daffodils stood still in bloom. Spring is finally here. For those of you who are unfamiliar with my hometown of Galway, it's a beautiful little town however it is infamous for it's accompanying dark cloud. It rains and is overcast quite often in Galway so I always love to embrace some sunshine. While driving into town for some Sunday shopping and lunch, Stiofán and I stopped for a little walk and to take a few shots of my outfit.
I bought this Mango dress for a wedding last August. It's very unusual to wear a dress that you'd wear to wedding as casual wear, accompanied with black tights, boots and a scarf. A great dress is always something you can transform and I love how this looks with a casual take. It really is a very versatile dress. I must admit I didn't think much of the dress when I saw it at first on the hanger. But I did love the subtle pattern and colours. Once I tried it on and clinched it at the waist with a belt I loved it.
My sister bought me this navy leather jacket for Christmas three years ago. I have previously expressed my love for leather jackets and love how this is an alternative to the usual black leather jacket. I love the colour navy and never abide by "rule" to never wear navy and black. I have previously posted this belt, I adore the burgundy colour with the rose gold and accessorised the outfit with my rose gold Runway watch from Michael Kors and some rose gold bangles from Warehouse. I have also posted these ankle boots before, these are my go to boots for everyday wear. I have had them a year now and I still love them, they were very popular with bloggers particularly and sold out in both Ireland and the UK. I think I actually got one of the last few pairs in Ireland, as I rang about six Topshops to find out where had a size five! As Dr. Seuss contests, perseverance wins the day! My efforts were definitely worthwhile as I have worn them loads.
Below is a picture from the wedding I wore the dress to, as it was pre-Penny and Polaroids I have no proper outfit shot..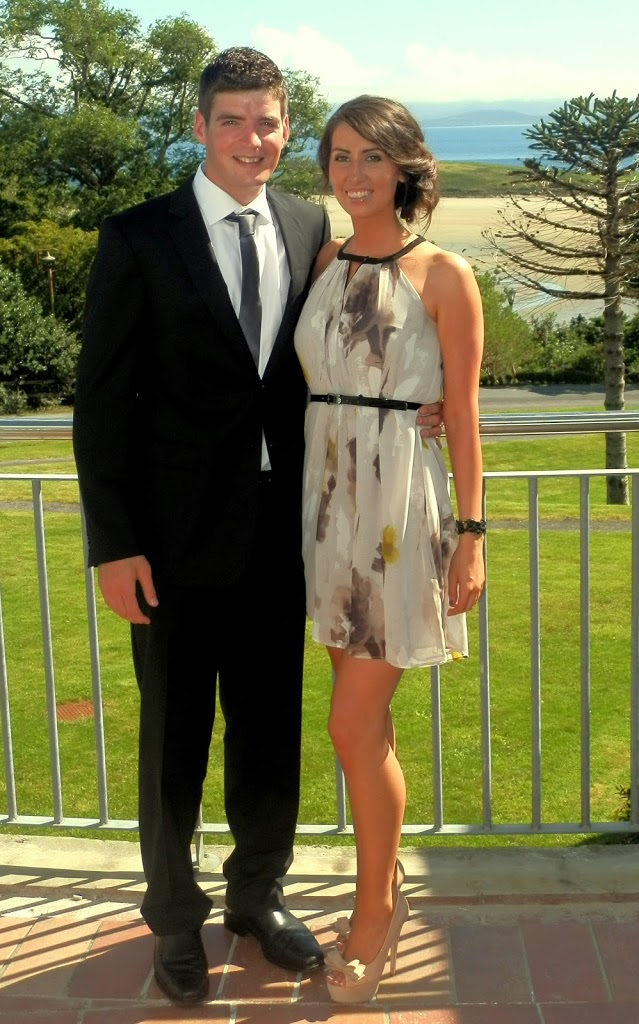 Stiofán & I.. I clinched the dress with a patent Mango belt and wore my adored
nude Carvela heels