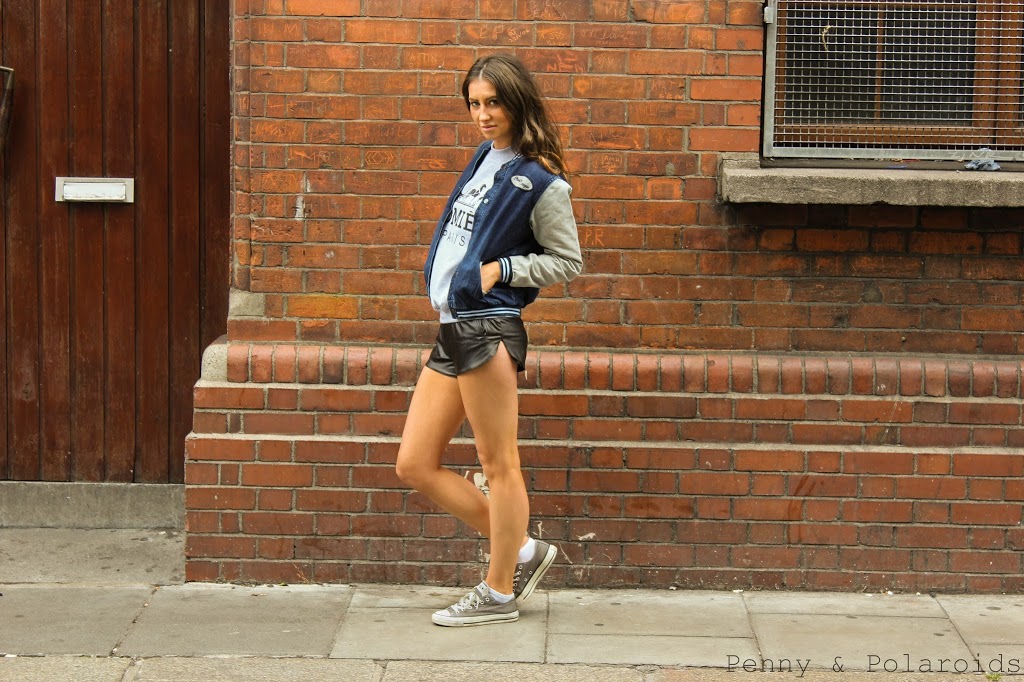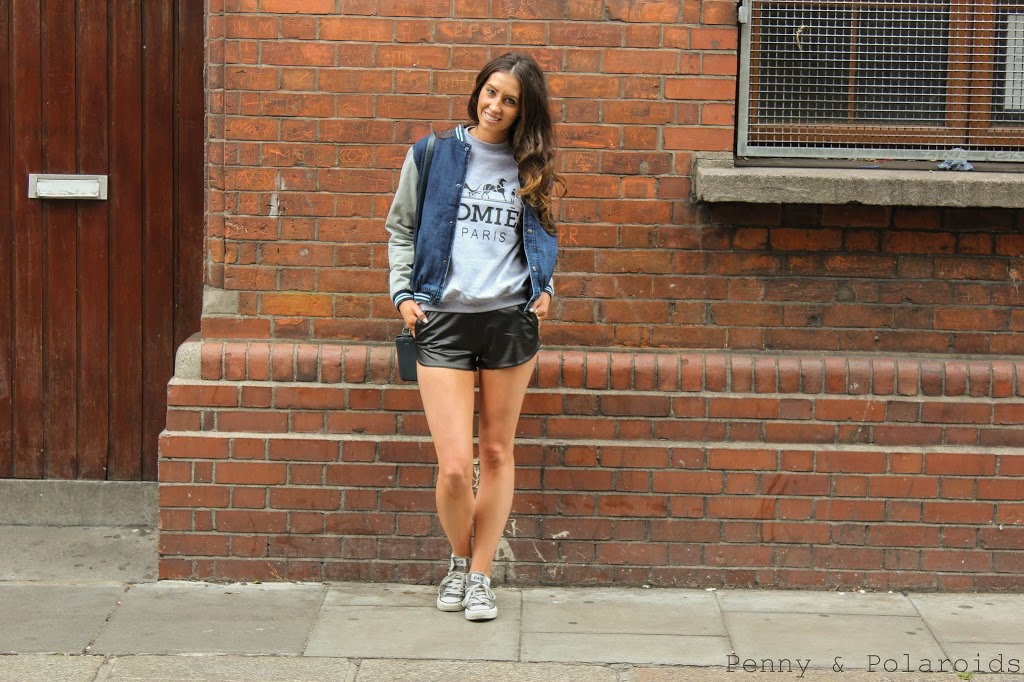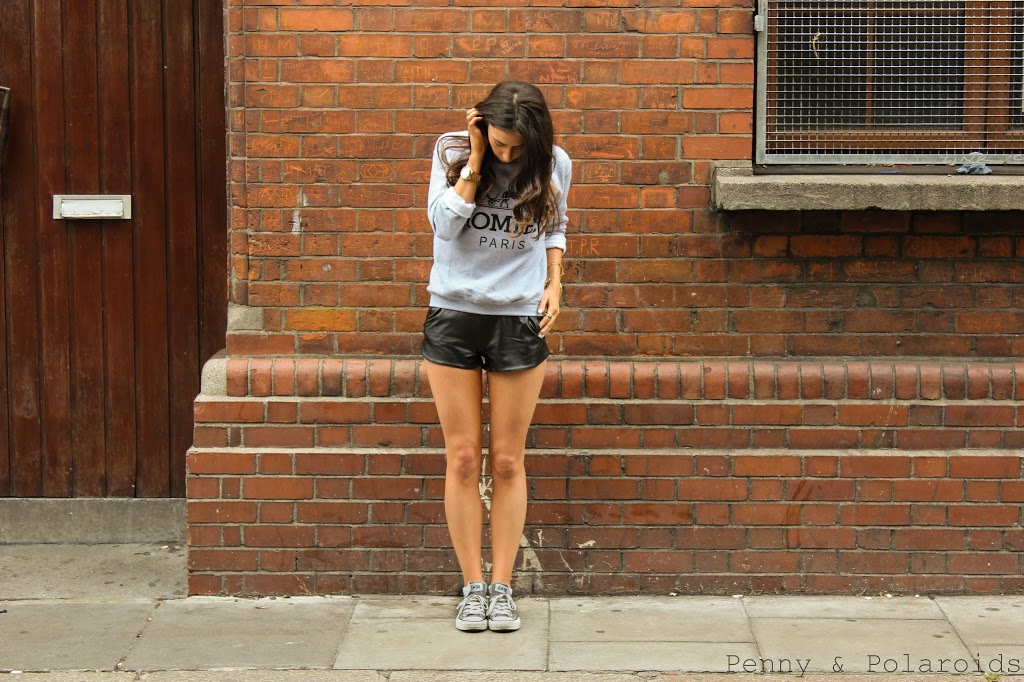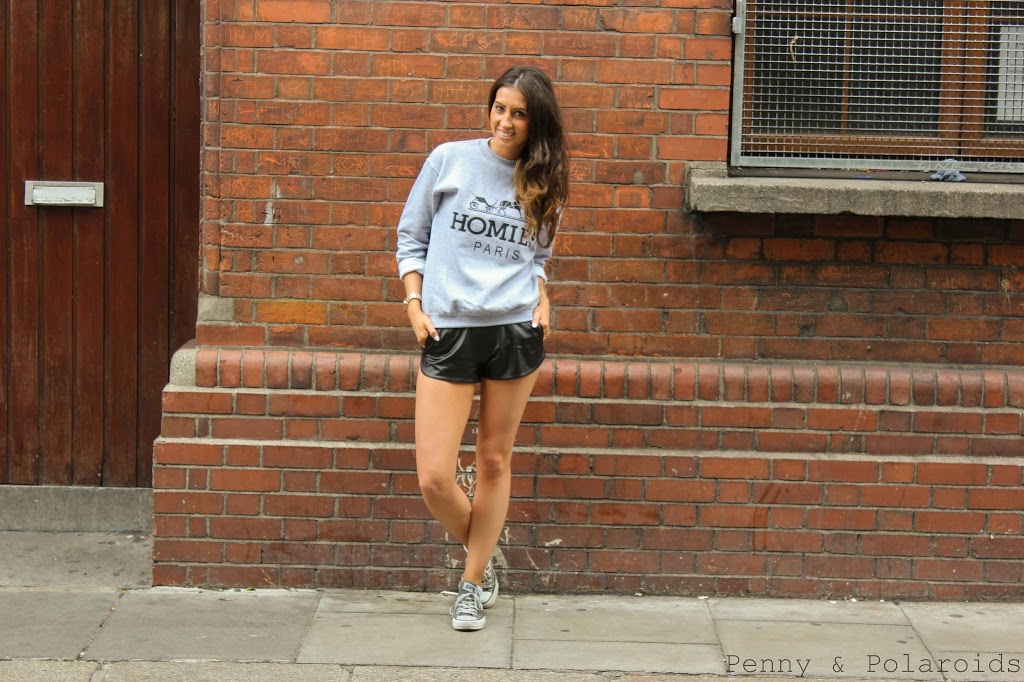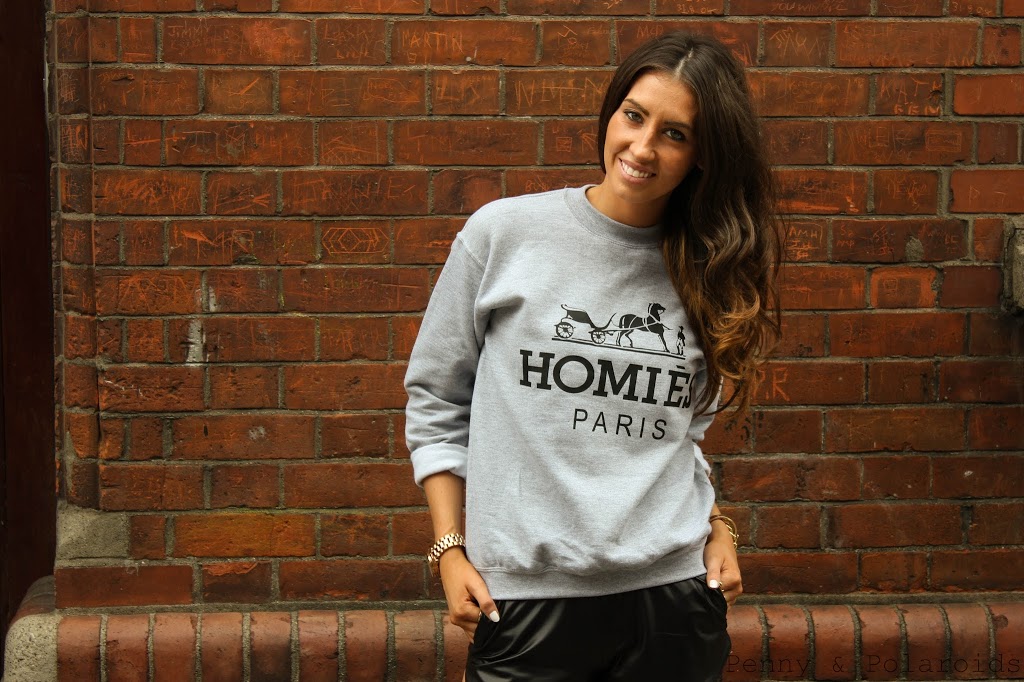 Here is the outfit I wore last week in Dublin, the day after the OohLaLa Magazine Blog Awards where I won an award for Best Fashion Blog (read the post here). It's a very urban inspired outfit, perfect for a day in Dublin looking around the shops and enjoying Starbucks and Nando's for lunch.
I, amongst many others this past season, love varsity jackets. I always have loved the style and have had two for years (see them here and here), and loved this particular one from Topshop. I love the denim and contrast beige sleeves, it's a very retro style which I love. It was over €100 in store at the time and I got it online in the Topshop sale last month for less than half price! I shared it with my followers on my Facebook page at the time, it was such a bargain!
Adored by bloggers, and made famous by celebrities such as Rihanna, Reason's Homies sweatshirts and Tshirts have become hugely popular. The New York menswear label has introduced their first women's collection and the parody sweats have become on trend must-haves. I love crew neck grey sweatshirts and couldn't resist this one. I found mine on eBay which is well worth a search, but you can guarantee it's authenticity on Asos, which I have linked above. I picked up these leatherette sports shorts in Penneys back in June and love them. I love how the sports luxe style and varsity pieces compliment each other and teamed my old reliable grey converse trainers to finish off the outfit.
I had a great few days in Dublin and am still ecstatic after receiving my award on Tuesday. On Wednesday, Stiofán and I visiting one of my favourite places, Brown Thomas on Grafton Street in Dublin, and I was treated to a beautiful Marc by Marc Jacobs leather wallet to celebrate my award. I really could not have been happier.