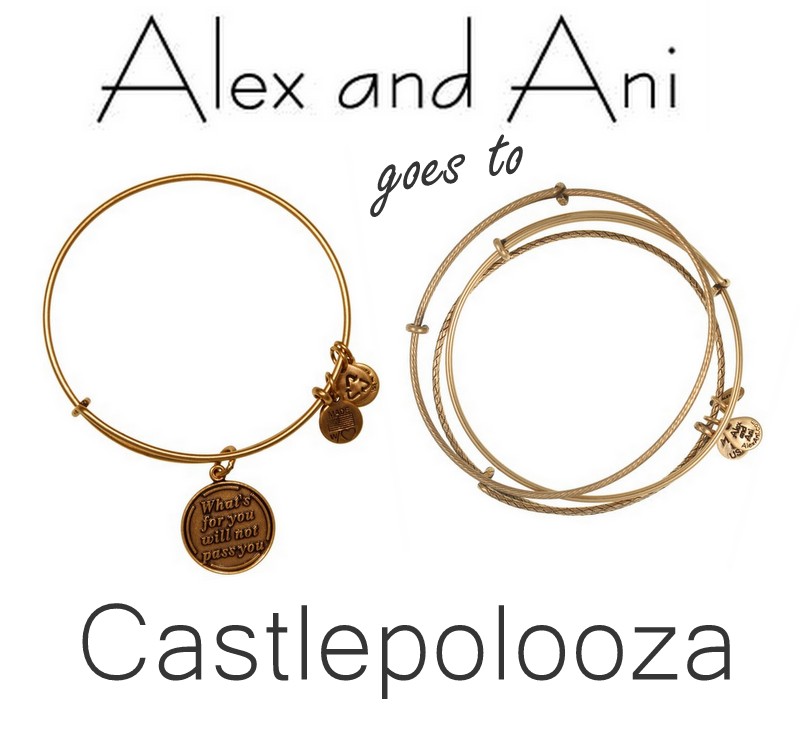 Alex and Ani's unique and meaningful charm bracelets epitomises festival style. This summer I'll be attending the Castlepolooza festival along with the amazing world renowned brand and a few of Ireland's top bloggers. I love festivals and especially love Castlepolooza, it's a small and very relaxed festival which takes place in Charleville Castle in August. I love styling my outfits for festivals and this year I will certainly be accessorising with Alex and Ani.
For those of you who are unaware, Alex and Ani are an American accessories company which have quickly become a style staple across the globe. What I love most is how unique they are; you can choose everything from the charms to the shade and even whether you'd like a matte or shiny finish. There are also so many charms to choose from, I especially love  the quote  'What's for you won't pass you' style above'. To launch Penny and Polaroids and Alex and Ani goes to Castlepolooza, we're giving away two Alex and Ani bracelets to two very lucky winners. To enter it is compulsory to follow @pennypolaroids on Facebook, Instagram and Twitter and you can also increase your chances of winning by sharing, regramiming and tweeting!
Be sure to click to enter below:
Good luck!
Until next time,
nuala
..X