Jeans that are favoured by top fashion icons, the most coveted designer bags, all your make up bag could desire, and the perfect occasion wear selection,
House of Fraser
is your one-stop retail house for all your beauty and fashion desires.
What I love about stores like House of Fraser and Brown Thomas is not only the generous quantity and quality of its merchandise, but the general aesthetic of the store itself. The luxury of the store makes for such a pleasurable shopping experience. And now you can shop from the luxurious House of Fraser online. Indulgence has never been so simple. House of Fraser is the ultimate website for designer accessories, fragrance, cosmetics, and your must have attire fro SS'13. The website also offers international shipping.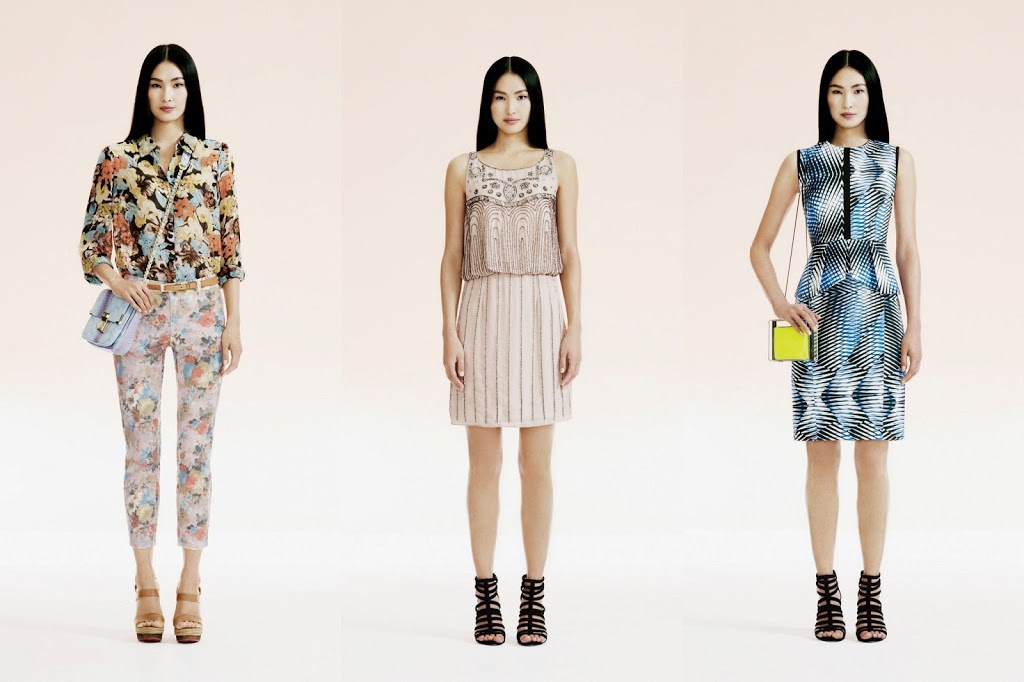 SS'13 House of Fraser Lookbook
House of Fraser has all the SS'13 trends from bold graphic oriental, floral to monochrome aplenty. Minimalistic is also key this season and House of Fraser is always a perfect choice for classic, minimalistic and elegant pieces. Monochrome was a key trend on the SS'13 runway for Acne, Tommy Hilfiger, Marc Jacobs and Ralph Lauren, all of which can be purchased at House of Fraser. Linea, which is an own brand of House of Fraser, also embraces monochrome and minimalistic trends with beautifully cut pieces. Elegant dressing is simple with designer pieces. House of Fraser makes it effortless to emulate a panache minimalistic yet gorgeous ensemble.
House of Fraser is embracing simple lines, neutral colours, and the colour of the season, bright white. But if white isn't your choice, colours are big and varied, bold colours are clashing, prints are floral and tropical, and materials are sheen. From basic to appliqué materials, what was on the SS'13 runway, is available in House of Fraser and
online
.
From unique designers like Mary Portas and Biba, House of Fraser has collections that you will not find easily anywhere else. Biba is a glamorous sixties label which relaunched in 2010, exclusively to House of Fraser. It's an iconic brand of exquisite, glamorous designs. Sports luxe is a key trend this summer and I think the quality of the pieces you use to emulate this trend is vital. There is a huge difference between the designer pieces and items from the high street when it comes to sports luxe particularly, material and the quality of the fabric is key. Look out for silk, leather or cupro shorts, bold colours and Summer biker jackets from Pied a Terre to nail this trend, think of statement dressing this season.
For those of you who prefer to shop on the high street, relative to designer, you may still prefer to opt for designer occasion wear. Coast is always a beloved choice for Summer weddings and races. Coast is renowned for it's beautifully cut, elegant occasion wear and it's affordable designer price tag. Not only will you find elegant gowns, House of Fraser has all you need to complete an outfit from beautifully structured headpieces for the Races to comfortable yet gorgeous heels for that Summer wedding. And once again the website will simply navigate you to style the perfect outfit for your occasion, simply click
HERE
for it's Occasion Shop and find it's subcategories, heels, bags, headpieces and even the perfect cover-ups, which are essential for Irish weather!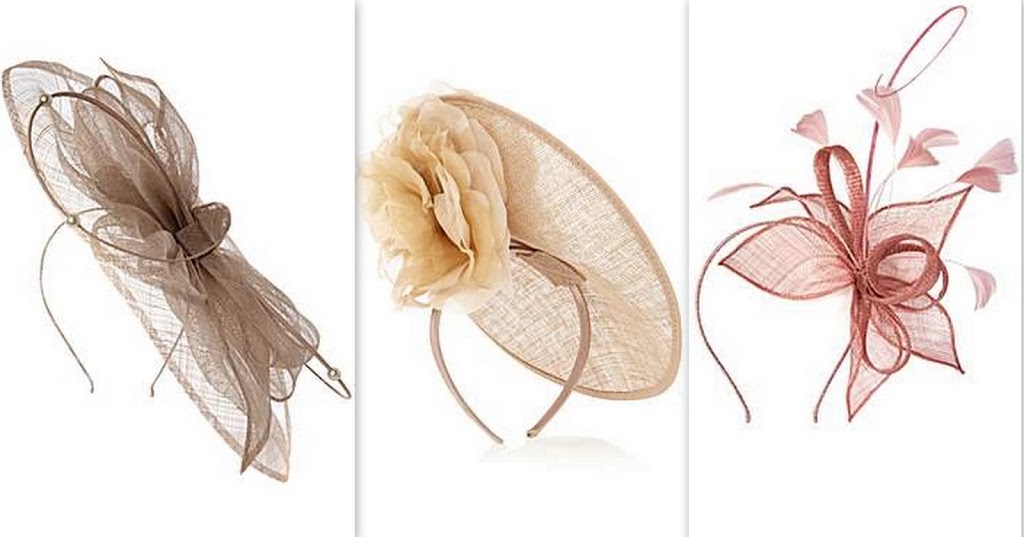 Take me out to the races; Coast, Untold & Kaliko @ House of Fraser
Every girl should own at least one pair of designer jeans, when it comes to jeans quality and fit is everything and high street just can't compare to the likes of J Brand, Citizen's of Humanity, 7 for all Mankind and Hudson, all of which, amongst many other lines, are available from House of Fraser's extensive denim range. Adored by celebrities and fashions elite,

Hudson jeans are most sought after and are not easily

found in Ireland or the UK. The handcrafted, premium denim, jeans are available in many styles from HOF. With expert tailoring they form the a perfectly flattering silhouette. Synonymous with superior quality and fit, designer jeans, albeit pricey, are an investment you won't regret. And when investing, it is important to choose the perfect pair, luckily House of Fraser online have produced the ultimate Jeans guide which you can view
HERE.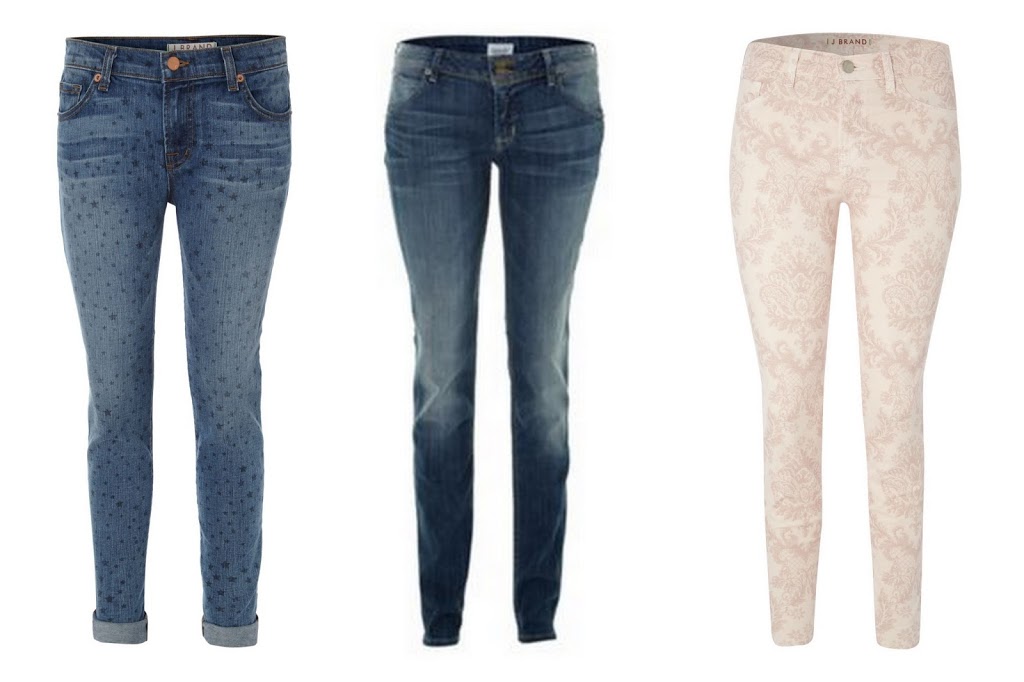 Patterned Jeans are huge this season like these by J Brand @ House of Fraser, Find classic styles in premium cuts
by Hudson (centre)
Similarly the website offers a Skincare guide to guide you through their extensive cosmetic range. You will also find an extensive lingerie shopping guide online to ensure you get the best fitting and flattering pieces, find their lingerie buyer's guide
HERE.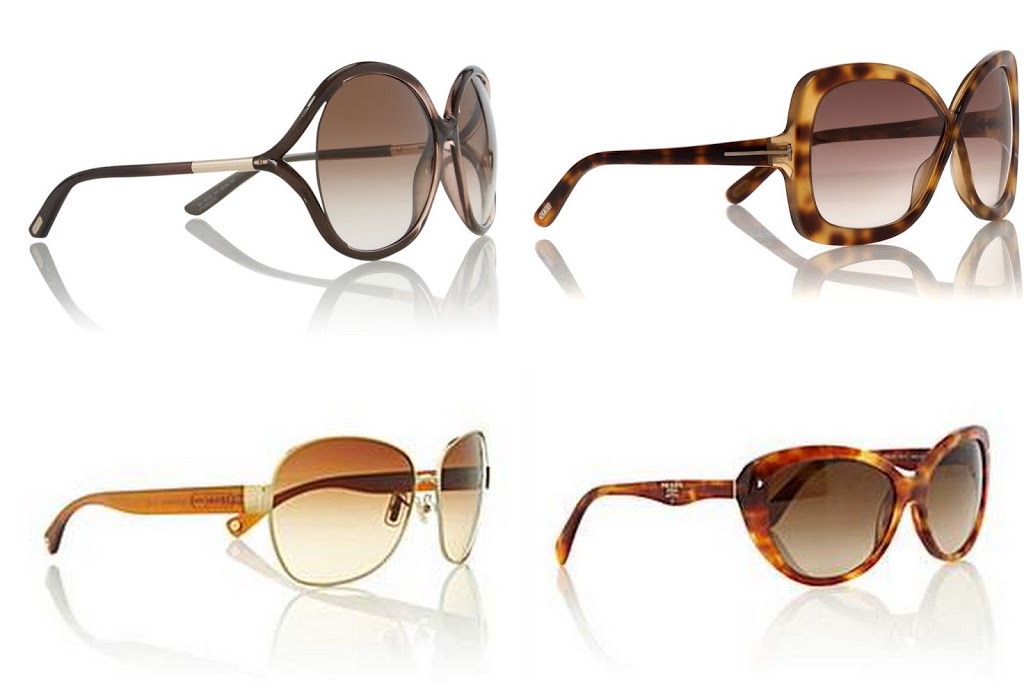 Designer Sunglasses are the ultimate indulgence, find styles by Tom Ford, Coach and Prada amongst many others
at House of Fraser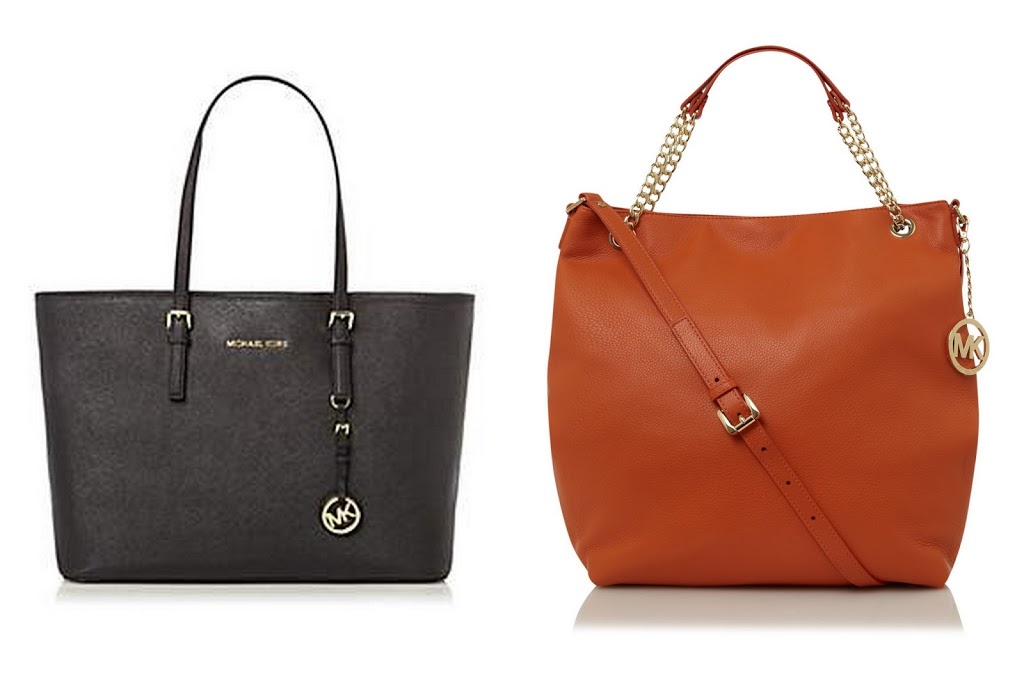 House of Fraser has an extensive range of the adored Michael Kors bags
House of Fraser is a premium store that not only has a vast choice and premium brands but that is there to help you through your shopping experience, be it online of in-store, House of Fraser is the epitome of luxurious shopping.
This post is specifically for House of Fraser, all images are courtesy of the company