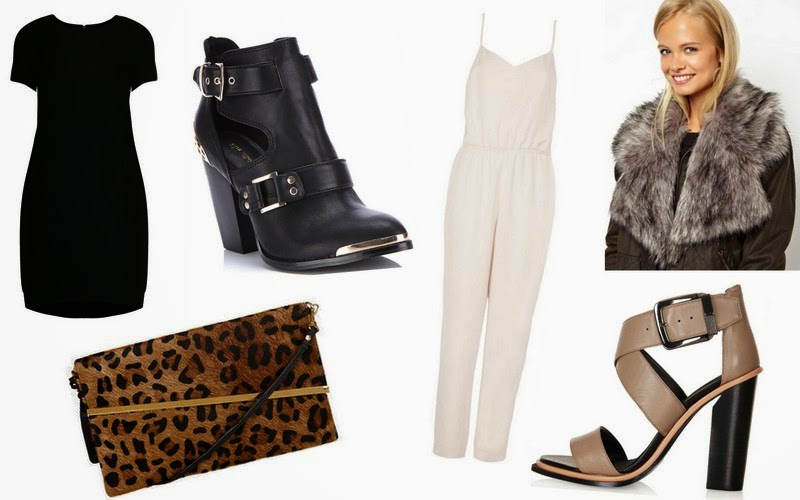 Shop my wishlist by clicking the icons below
 Happy Halloween All!
My November wishlist was a difficult one to narrow down, there are so many amazing pieces out the moment and I have been doing a lot of research for my new Shop My Wishlist feature. If you haven't already seen it I have I have an exciting new page on the website where my readers can click to buy all my favourite style picks and pieces from my Wishist posts. I always get questions from my readers asking for my help to find an item or asking questions about trends/styles and I always love to help out. I really enjoying preparing wishlist posts and collages so this new feature is just perfect. I am really excited to have a page where I can share all my favourite pieces that reflect my personal style and that can be purchased by my readers with the click of a button! I have really enjoyed putting it all together so I hope you all enjoy it.
I have also been preparing an A/W Coats Report this week which so I have kept all the outerwear I have been lusting after for that post and have featured some of my latest favouites in my November Wishlist. I have been wanting an oversized leopard print clutch for ages and found this one on eBay, it's perfect. I don't like leopard print clothes but I adore leopard print clutches and shoes. Jumpsuits are really on-trend at the moment and I have been lusting after this silk one from Topshop, it's a little different from the usual style there is and I love the material. The crepe t-shirt dress and heels are also from Topshop (accidental Topshop overlaod!).
I always love wearing faux fur and have a few faux fur stoles and scarves. I love adding them to boyfriend coats and leather jackets. I don't however have any in grey so this one form Asos is perfect, I love how oversized it is and grey goes with so much. These western style ankle boots from Miss Selfridge were top of my wishlist this month, I love them.
nuala
..X