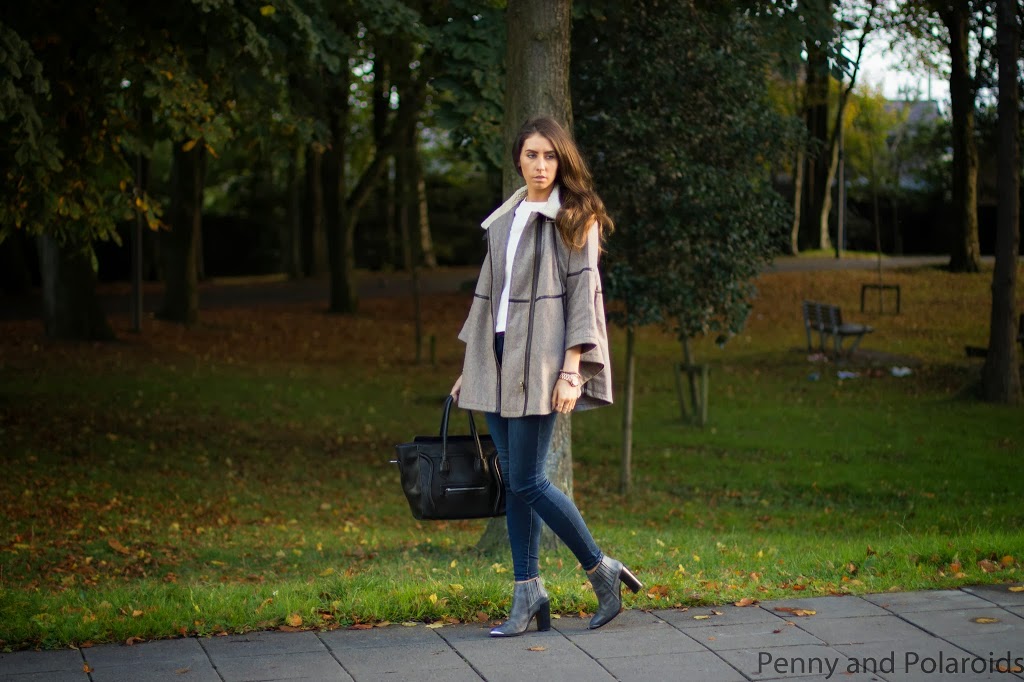 This is my staple autumn outfit, skinny jeans; ankle boots, a white basic and my favourite coat, a cape coat with a leather piping and a shearling collar. I bought this coat two years ago while in London with friends. I had seen it in Topshop's A/W campaign and was impatiently waiting for it's release. It came out in London months before here so I was very excited to get it. It was definitely worth the investment, I've worn it loads and never see anything else like it.
This top is another favourite of mine which I purchased recently. I love structured pieces and love the oversized sleeves. It's still available online and I'd definitely recommend it. These jeans are also new and I love them. I haven't found a pair a jeans I loved in ages so I was so happy. They're super skinny and really soft yet hold well and don't stretch after wearing. I love how they look with my adored 'Lucky' boots from Senso. I know this isn't the most exciting of outfits but it very much reflects my personal style and is an outfit I feel very comfortable in. It'll be perfect for winter as well with leather gloves and a fur headband which I always wear with this cape, they compliment it perfectly.
I hope you all have a great lond weekend!
Until next time,
nuala
..X