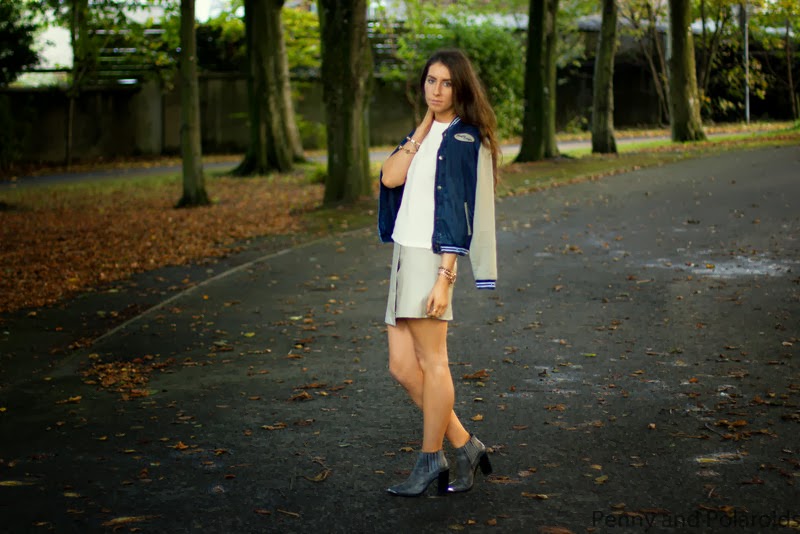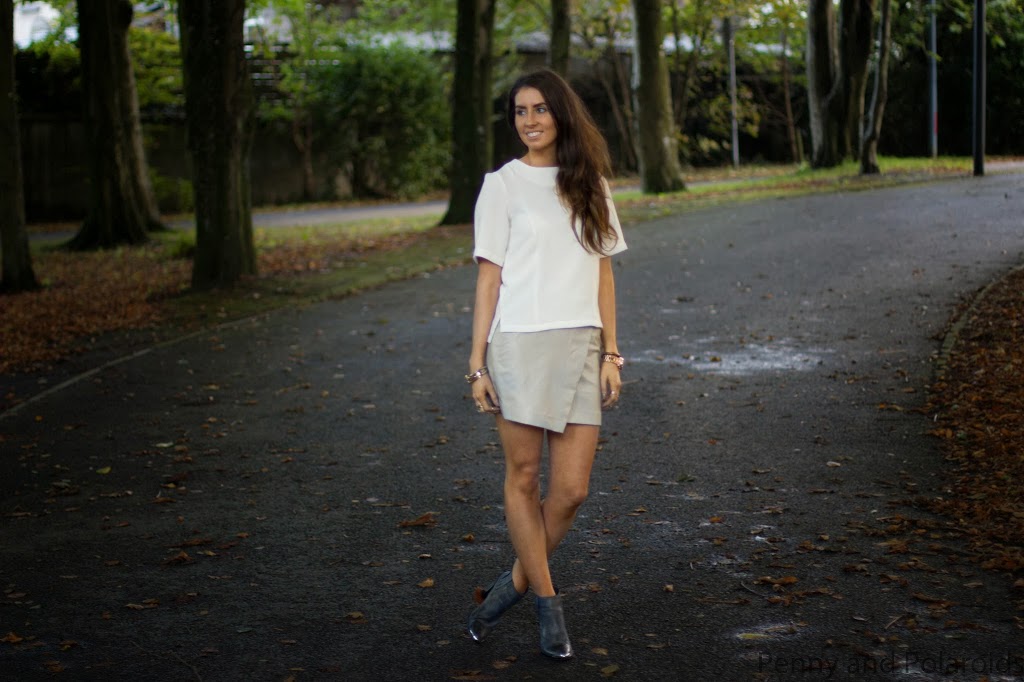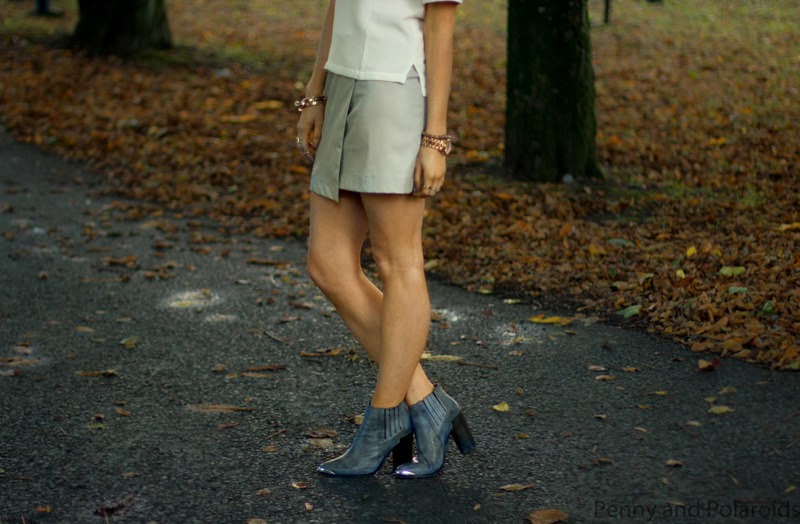 Varsity Jacket, Leather Skirt & Top, Topshop // Boots, Senso // Watch, Michael Kors
Click on the icons below to Shop my Look:
Here is an outfit I wore a while ago but I never got around to posting it. I have been very busy the past few weeks and have had to send my phone away for repair so I apologise for the lack of Instagram and Facebook updates. I have a charity 'Mock Wedding' today with all my closest friends which I am very excited about, I'm looking forward to spending time with my friends and will resume work next week. I have a lot of new ideas which I am excited to start working on.
On to the outfit, you probably remember most of these pieces from previous outfits but I loved how they looked together so I wanted to share them with you all. This varsity jacket is one of my favourites, I love how retro it is. It was actually re-released on Topshop and also comes in a darker version which I also love, click on the icons above to purchase. I wore it caped over my Topshop crepe tee which I have been wearing loads, it's just perfect and really suits my style. This skirt is also still available in Topshop, I love how unusual the colour is and just adore the style and the elasticated wasitband. I teamed the outfit with my beloved Senso boots as I really think they make any outfit. I'm clashing various tones of grey in this outfit but that is what I like about it.
I hope you all have an amazing weekend, Happy Saturday!
Until next time,
nuala
..X